The 2022 soccer season is coming to an end for Irricana and Beiseker's players, but they have one more event to look forward to this weekend.
Kids from U5 to U9 will be kicking the ball down the field during one last soccer festival in Irricana on June 18.
"It's more so the kids can go out and be around other kids and burn some energy – and hopefully learn a little bit about respect and working together," said Carli Green of the Irricana Beiseker Soccer Association (IBSA). "I think that's very important, especially in a small town like this where there's [limited] sports and not a lot of events happening."
The festival will bring different associations together for 14 games in one day; four for U5, four for U7, and another six games for U9.
"With the festival, there is no actual score-keeping but we do have referees and everything making sure we're playing within the soccer guidelines," she said. "Every kid likes winning something, whether it's a festival or an actual tournament."
Green said IBSA received some feedback from other associations, requesting they host a festival rather than a tournament so that nobody loses.
With groups under U9, it's not a bad idea, Green added. She felt having kids play and engage with each other might make them more excited about returning to the field next year.
"All the kids will get medals, we have a concession stand that will provide food and drinks, and it's just a nice way to get outside again and get the kids excited about playing soccer," Green said.
Medals will be handed out to the coaches too. For the kids, it's something they can proudly show off after the weekend, she said.
The teams participating in the festival from Chestermere, Hanna, Didsbury and IBSA have not faced each other yet this soccer season. The young IBSA players have only played against squads from Acme, Linden, and Langdon this year.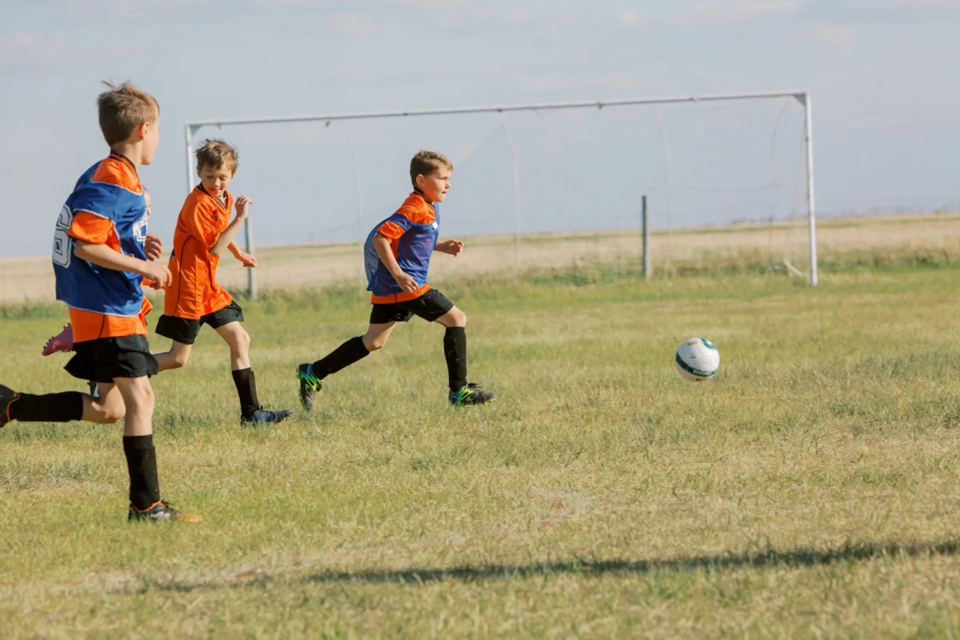 Normally, Big Country Soccer Association, which is part of Alberta's Soccer Association that IBSA plays under, creates the schedules and organizes games. Due to the lasting impact of COVID-19, they didn't see the same numbers of kids registering for soccer under U11 this year and left the task of scheduling those games up to individual local associations, according to Green.
Big Country Soccer Association also hosted a tournament for U11 and up, but IBSA didn't have enough kids to register teams in higher age categories, Green added.
"We had a decent amount of games, noting that nothing was scheduled for us, almost every week we had a game, which was awesome," Green said.
IBSA's players practiced once a week and often had a game, which made it doable for most parents and kids.
Green added they never really kept score and some games went better than others, but the young players all had fun nonetheless.
"The kids haven't played soccer in almost two years, a lot of them are brand new to it and trying to see if they like it or not," Green said. "Our goal has been to make sure they enjoy being there with the team and they all get involved and run around a little bit. And hopefully they like it enough to come back next year."
The soccer season started in the middle of April, and ends with a year-end barbecue on the weekend after the festival.
Green said the tournament will go full-steam ahead despite a forecast that may bring some showers. A festival coordinator at the event on Saturday will make the call to stop a game or the whole festival if the weather gets too bad.
The games will be held at the Irricana soccer field along Henricks drive and Cemetery Road.
For more information on the tournament, click here.