If you want some new food ideas, go to TiktTok and look for recipes and cooking hacks. These recipes are made by people who love to cook and are trying out new things. Yes, some will sound different maybe even weird, but go ahead and try them! You may be surprised by the outcome!
For example, morning coffee has always been your staple, but what is whipped coffee? Whipped coffee is made by whisking together instant coffee, sugar and water. The creamy, frothy mixture is then served over iced or warm milk. Now, who wouldn't want to try that? This has become the new rage and not just in North America. It has been a favourite in South Korea known as Dalgona coffee for years, and it is also enjoyed in Greece and India.
A Savory New Meal Idea
When you want to cook a sit-down meal with new and exciting ingredients, how about baked feta pasta? As you read the required ingredients and instructions you start to ponder if roasting a block of feta with tomatoes will actually make it onto your comfort food list. The answer is yes! Once you have assembled the ingredients and followed the instructions, you can sit down and let your oven do the work. Even with the best recipes, you may wish to add or change a few things, as is your right as a home chef.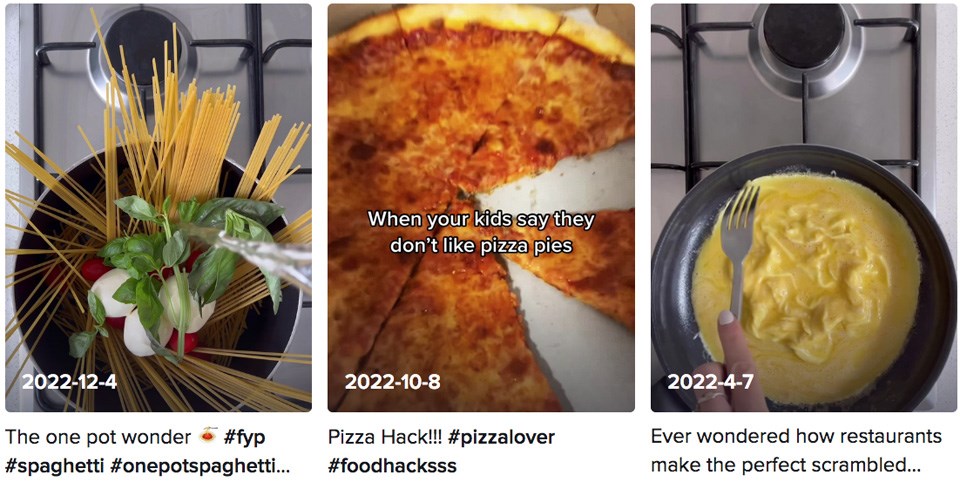 Dessert Time
There are so many dessert options that it may become difficult to make that final decision. A favourite for many of us is ice cream. Thanks to online hacks, you realize there is no need for an ice cream maker. Instead, you can use your electric mixer with the whisk attachment to whip up the heavy cream. As medium peaks begin to form, slowly add sweetened condensed milk and allow the mixer to continue incorporating the two ingredients. Next, add vanilla extract and whip a little more to combine. Pour the mixture into a loaf pan and freeze. You now have ice cream! Does this 3-ingredient ice cream, sounds too good to be true? It's not! By adding whatever flavours or mix-ins you want, you can be the guru of ice cream to your family and friends.
Now that you have learned to navigate TikTok, the challenge is before you to try new recipes and maybe even create your own. Bon Appetit!

This story was made possible by our
Community Partners Program
. Thank you
Airdrie Denture Centre
for helping to expand local news coverage in Alberta.
Learn more
.