For the first time in the school's history, the W.H. Croxford senior girls' volleyball team will play for the Rocky View Sports Association (RVSA) banner on Nov. 16.
The Cavaliers qualified for the championship tilt by overcoming the Springbank Phoenix in the RVSA semi-finals on Nov. 8, sweeping the green-clad visitors 25-19, 25-17 and 25-21.
As a result, the team will advance to the RVSA championship game on Nov. 16, where they will take on the unbeaten Cochrane Cobras.
W.H. Croxford has been Airdrie's top team in the RVSA's senior girls' division this year, going 5-1 in the regular season and finishing second behind the Cobras.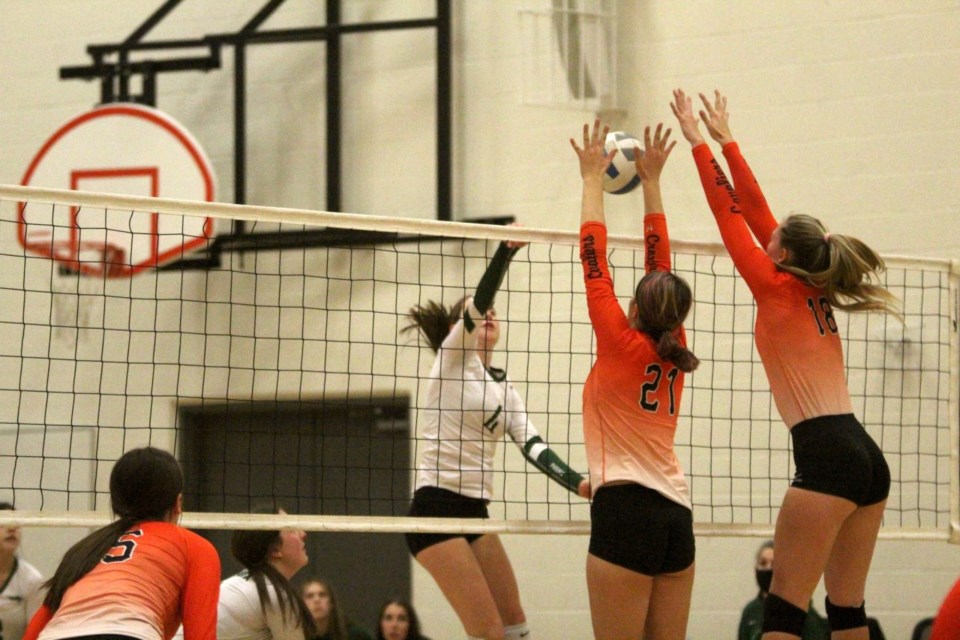 "We've had a pretty great season," said the Cavaliers' head coach, Jared Fuller. "We have a lot of talented players on the team and we're very cohesive. It's good to see that translate into some success on the score sheet and in the standings."
After capping off the regular season with just one defeat, the Cavaliers opened their playoff push Nov. 3 by beating the Bow Valley Bobcats in three sets in the division's quarter-final round. They followed that up with the sweep over the Phoenix.
Having lost to Cochrane earlier this year in the regular season, Fuller anticipates a tough match-up on Nov. 16, though he said Croxford's players are looking forward to the challenge.
"[The Cobras] have a great culture and typically a few really great players," he said. "But we do too. If we do play Cochrane, it should be a battle. If you have a few players who show up and play really well, you always like your chances."
The RVSA final will be held Nov. 16 at Cochrane High School. Opening serve is set for 6 p.m.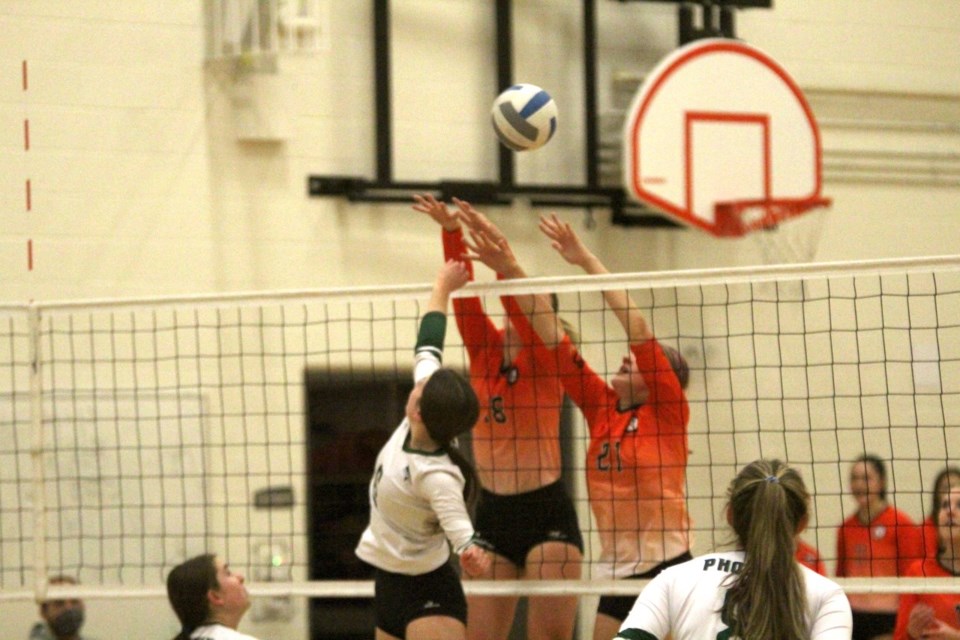 After the RVSA title is determined, Fuller said the Cavaliers will shift focus to the South Central Zones 4A tournament in Okotoks, which kicks off on Nov. 20. He said the tournament includes five teams – the Foothills Falcons, Holy Trinity Academy Knights, Chestermere Lakers, Croxford, and the Bert Church Chargers. The winning team will qualify for the 4A provincial championships in Red Deer later this month.
Winning Zones and playing in the provincials Nov. 25 to 27 is the Cavaliers' goal, according to Fuller.
"Hopefully, the cards can fall in our way," he said. "We'll continue to work hard, put our best foot forward, and see what happens. If that's in the cards, we'd be excited to go to provincials in Red Deer this year."