Putting your vehicle in the hands of a stranger can be difficult. However, it's essential to let go and to trust your mechanic. If you're nagging them, the job will never get done.
To help you get in and out as quickly as possible, here are a few things you should and shouldn't say to your mechanic.
Do Tell Them What's Going On; Don't Self-Diagnose
When you go to the doctor, do you tell them precisely what's wrong with you or insist that you know best? Probably not, right? When it comes to taking your vehicle to an auto mechanic, the same rule applies. If you visit an auto shop, let the technician do his or her job. And, if they ask you to pay a diagnostics fee, just pay it. It's better to know what's wrong and have it fixed rather than guessing and having the mechanic "fix" or replace the wrong part.
Another tip? If the mechanic does run a diagnostics test and they make the wrong move, he or she may comp the fee. So instead of saying, "My alternator needs to be replaced," tell them what's going on. In this case, your story might sound something like this: "My headlights are dim, my accessories are running slower than usual, and I'm having trouble starting the vehicle."
Do Share the Vehicle History; Don't Share Your Family History
Your mechanic doesn't need to hear about Billy Bob or John Doe driving the car. They don't care, and it honestly doesn't matter when it comes down to it—this isn't the blame game. With that being said, you should let your mechanic know when you bought the car (an estimate, if it was a long time ago) and whether it's had any water damage, etc.
Do Price-Check Other Garages; Don't Say You Can Get a Better Deal Elsewhere
While this may be true, you definitely shouldn't mention it to your mechanic. If you can get a better deal down the street, that's great. Go do it. But don't belittle your mechanic for giving you an estimate. It's your job to do the research before you go to the shop. Remember, they're just doing their job.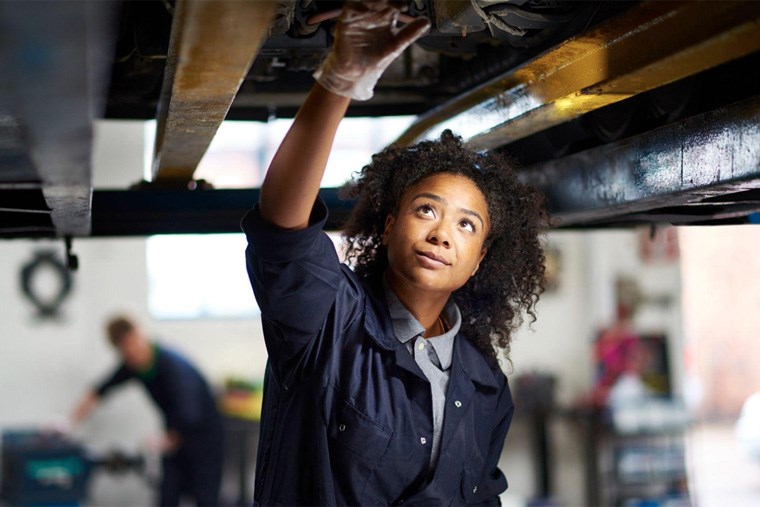 Do Ask for Their Honest Opinion; Don't Ask Them to Use the Cheapest Parts
If you tell them to use the "cheapest" parts, that's probably what you're going to get, and the vehicle will (most likely) be back in the shop within the next few weeks. Most of the time, if you're at a quality mom-and-pop shop, your mechanic will give you advice on what may or may not be the best option for you price-wise. So, when he or she gives you that number, it's okay to ask them for their honest opinion.
But, be careful. Make sure to do your research and read customer reviews beforehand. A dishonest mechanic or a mechanic who simply doesn't care will go ahead and use the cheapest parts possible if you ask. And, this cannot be stressed enough, never tell a mechanic: "Just do what it needs." If said to the wrong person, that very short sentence could lead to a very expensive bill.
Do Say Driver's Side or Passenger's Side; Don't Say Left or Right
When a mechanic asks you which side the noise or issue is coming from, be specific. This means using phrases like "driver's side," "passenger's side," "front," and "rear." If you tell them it's coming from the left side, he or she will assume you're talking about the driver's side. When a mechanic looks at a car, they usually take the perception of the driver—not the perception of someone standing in front of the vehicle.
Remember, every mechanic is different. While the above advice is a good place to start, you still need to research the repair shop beforehand.

This story was made possible by our
Community Partners Program
. Thank you
Davis Chevrolet
for helping to expand local news coverage in Alberta.
Learn more
.