During International Women's Month, AirdrieTODAY is celebrating women that are making a difference in our local business and community landscapes. Meet Dr. Kyla Miller, owner and operator of Central Health Chiropractic & Wellness Clinic.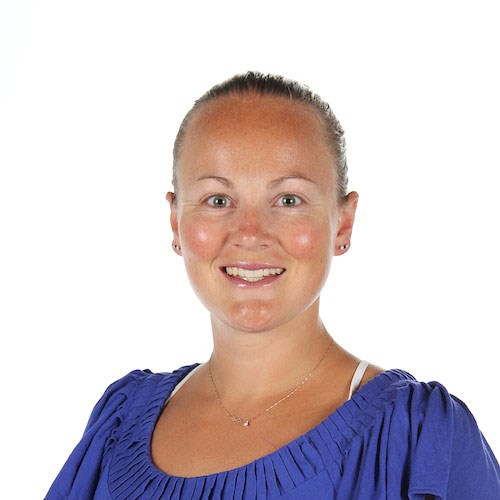 Dr. Kyla Miller purchased Central Health after working as an associate for the original owner.
"The company was launched in 2001. I started in 2009 and purchased the company in 2012," says Dr. Miller. She continues, "The original owner had requested assistance during a period of time when she was injured and unable to work. I was working in Calgary at the time but had the flexibility to work at this clinic as well. I enjoyed the atmosphere, the amazing patients and how she ran her practice. In time, she asked if I would like to purchase the business."
Dr. Miller said yes and has never looked back.
"What I love about this practice and this clinic," she says, "is that we really work hard to make it an all encompassing health care stop."
This is achieved with a very wide range of services from chiropractic care to custom orthotics, acupuncture, health coaching, massage therapy, physiotherapy, clinical social work and more.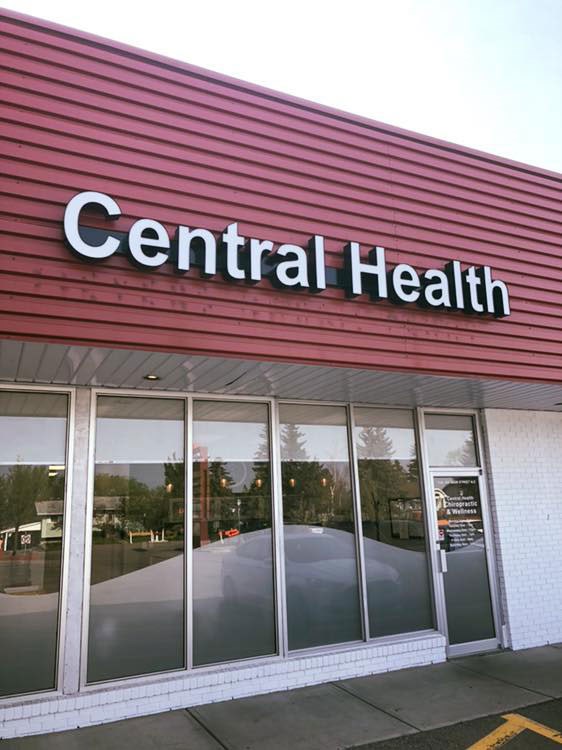 The clinic is a very safe and welcoming space for women of all ages and some services are geared specifically for women.
"We see women through pregnancy with our midwives; through prenatal care with chiropractic massage, acupuncture, etc. and then can help treat their infants once they are born. The mothers can follow up in our clinic with physio for post-natal pelvic floor health, help with lactation issues and post-pregnancy pain management. For me, one of the greatest gifts is when mom hands me a two-day old baby and that baby recognizes my voice."
She continues, "As practitioners, it is a privilege and honour that my diverse team can all be under the same roof and give that full circle of care for parents and their kids, seeing them through all phases of growth and development. This includes treating the kids as they grow into teenagers and young adults. We help with their sports injuries and overall wellness. The ability to provide service from before a child is born through to their entire lifestyle is a joy for our team. We love seeing grandparents run into their own children and grandchildren in our clinic. It gives our place a real family feel.
The atmosphere of the clinic is very warm and friendly. The front desk staff have been known to have a baby on their lap while the parent is being treated and just needs a moment alone to breathe. The practitioners lend a listening ear as well as professional health services.
"From our longstanding staff to our contractors, we all share common work ethics and goals. We ultimately are here for the good of the patient," says Dr. Miller. "Here, it feels more like a family and a community as opposed to strictly business."
She is aware, however, that the business side empowers their work. To this end, Dr. Miller and her team are working to provide direct billing, online bookings, extended office hours and other peripherals that make things convenient for their patients.
The team is as active in the community as they are in the clinic. Central Health supports the Airdrie Food Bank, Airdrie Children's Festival, Airdrie P.O.W.E.R. and fundraisers (sports, dance, bake sales) that their clients are involved in.
In 2020 Central Health was a finalist for the Airdrie Chamber of Commerce Business Excellence Award and a won the Legacy Business Award in 2021.
"We look forward to growing our specialty services, continuing to maintain the great staff that we have and growing and developing alongside the new practitioners that have joined our team," Dr. Miller concludes.