It has been nearly three weeks since classes for kindergarten to Grade 12 were suspended and many Albertans made the move to working from home. It's been funny as we watch parents' video conferences interrupted by curious children or sudden disasters as kiddos get into things they shouldn't. But there are also lots of social media posts about parents feeling alone, desperate and overwhelmed. We get it and we sympathize. This situation is intense and, combined with anxiety about income loss and COVID-19, it is no wonder some of us are struggling.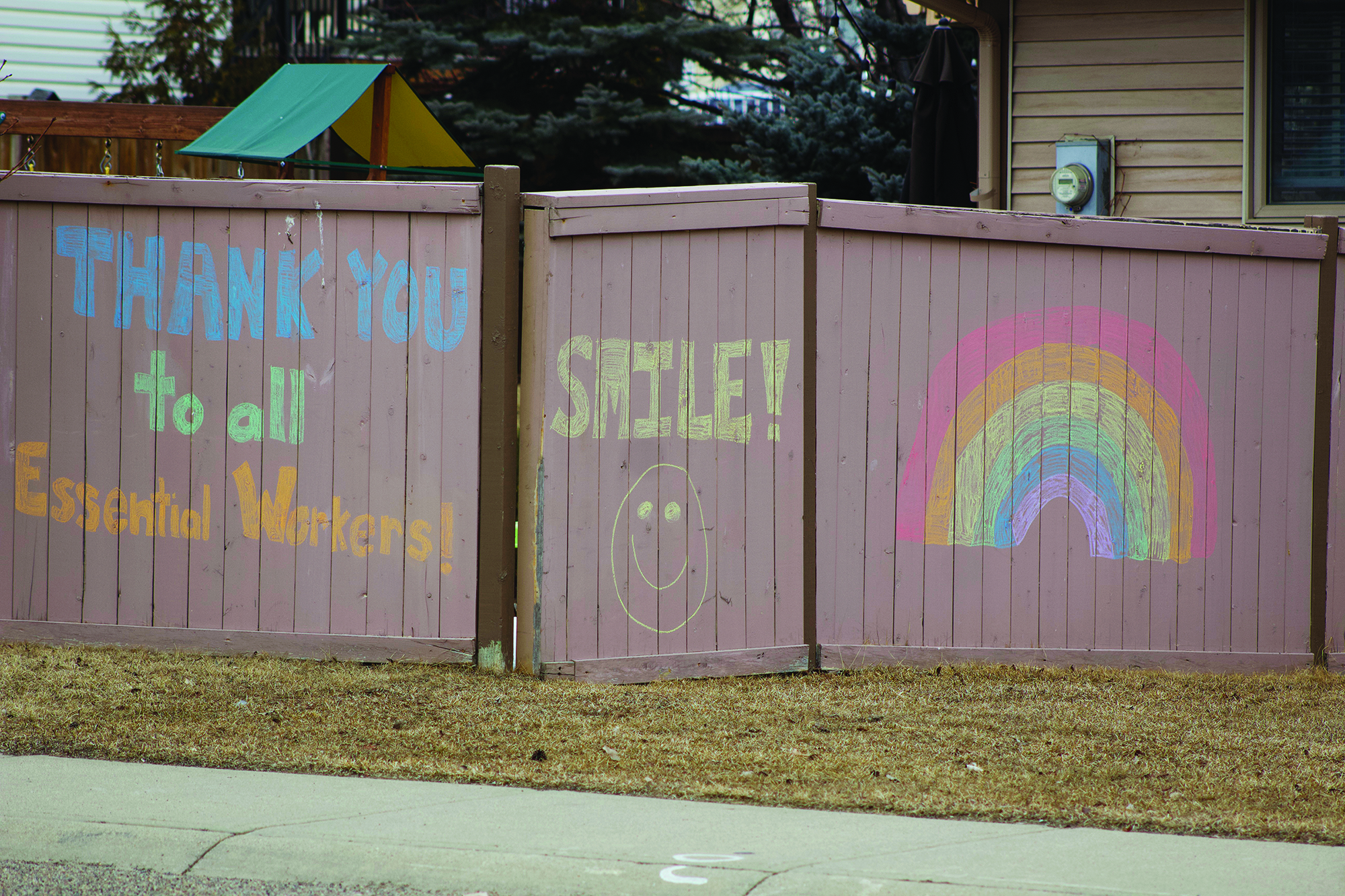 Though we aren't discounting the intense challenges we all face, we are trying to remain positive in an effort to make this experience less isolating. It seems Airdronians are also attempting to do so. Be it the positive messages painted on a fence in Woodside or embracing "trunk socials" (see photos on page 2), or providing online help for misbehaving dogs, our neighbours are doing what they can to support each other.
Alberta's chief medical officer Dr. Deena Hinshaw has also noticed these acts of kindness occurring throughout the province and addressed them in her March 31 COVID-19 update, saying "Albertans are known for this generosity."
"I encourage healthy Albertans to give of their time where possible and with proper attention to physical distancing and hygiene requirements," she said, highlighting food banks, Meals on Wheels and Canadian Blood Services as organizations needing support.
Hinshaw said those unable to volunteer can still help by reaching out to friends or neighbours who are struggling.
"Even small gestures can go a long way," she said.
As we face this crisis, our newsroom is also doing what we can to stay positive and help others. Reporters are turning to music to embrace what they're feeling or to brighten their mood, others said they are looking on the bright side by recognizing this experience is allowing them more time with loved ones. Some are making more monetary donations and others are supporting local businesses and sending gifts to friends and family.
However you are dealing with the impact of this pandemic, we hope you, too, are finding a silver lining.