After a six-week regular season, the 2021 playoffs are underway for the St. Martin de Porres High School volleyball teams.
Competing in the Calgary Senior High School Athletics Association (CSHSAA), the Kodiaks senior boys' team were successful in their Division 2 playoff quarter-final, sweeping the St. Francis Browns 3-0. Playing on their home court on Nov. 8, the Kodiaks ousted the visitors from Calgary 25-18, 25-18 and 25-21.
Kodiaks head coach Edmund Crame said his players passed well, and were able to put up some solid attacks against the Browns, though he added there is still some necessary improvement before St. Martin de Porres' upcoming semi-final on Nov. 10.
"I think we definitely want to clean up our blocking game for the next game, as well as our transition game," he said.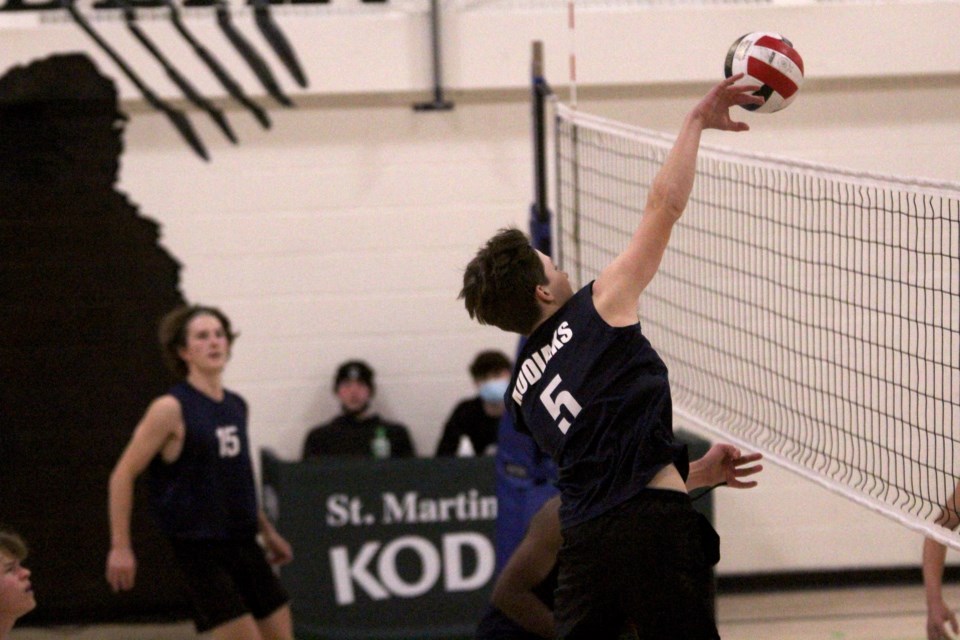 The Kodiaks entered the playoffs after putting up a 6-4 record in the regular season, ending the campaign in a three-way tie for fourth place in their CSHSAA Division 1/2 pool. That record meant they played a cross-pool qualifying game against the Dr. E.P. Scarlett Spartans, with the winning team earning a place in the Division 1 playoffs. According to Crame, the Kodiaks couldn't defeat the Spartans, which meant the Kodiaks would compete in the Division 2 playoffs instead.
After overcoming the Browns, St. Martin de Porres' semi-final game will be tonight at 6:30 p.m. at home against the Joane Cardinal-Schubert Ravens for a spot in the Division 2 final, which Crame said will take place at 5:30 p.m. Nov. 13 at Bishop Carroll High School in Calgary.
Though the Kodiaks lost to the Ravens in the regular season, Crame said his players are eager for tonight's shot at revenge.
"We played them in the league and lost to them, but we feel when we played them, we didn't really have our ducks in a row," he said. "We have a pretty good game plan against them and hopefully the kids are ready and looking for redemption and we'll get a successful game out of it."
On the senior girls' side, the Kodiaks finished in eighth place in Division 3 of the CSHSAA, with a 3-7 regular-season record. Their season came to a close in the playoff quarterfinals on Nov. 8, following a five-set encounter with the unbeaten St. Gabriel the Archangel Guardians.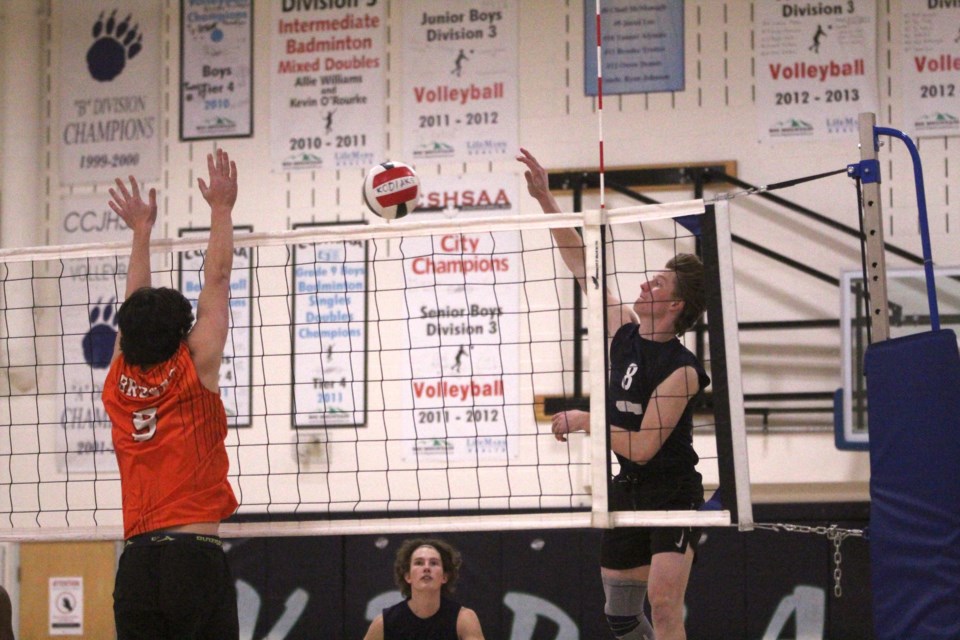 Following the CSHSAA playoffs, Crame said the Kodiaks will still have a few more games to prepare for, as they're set to compete at the 2021 provincial 3A high school volleyball championships in Westlock from Nov. 25 to 27.
The head coach said his players are looking forward to the opportunity. As the CSHSAA did not permit their teams to take part in tournaments this year, he said it will be the only tournament atmosphere the Kodiaks will experience this volleyball season.
"I know specifically for my team, this is a group of guys who are really passionate about the sport, and it was a bit of a letdown not having tournament play," he said. "It will be a nice way to finish the season, being able to get out there and see what a provincial tournament looks like."