Are you ready for another unforgettable weekend in Alberta? We sure are. While the summer weather took its time to show up, we aren't waiting another second. This list includes various activities that give off the ultimate summer vibes. If you're ready to see more of your province, try new things, and get the most out of your weekend, this will help. Get out those calendars. We've got a weekend to plan!
Alternative Waves Music Festival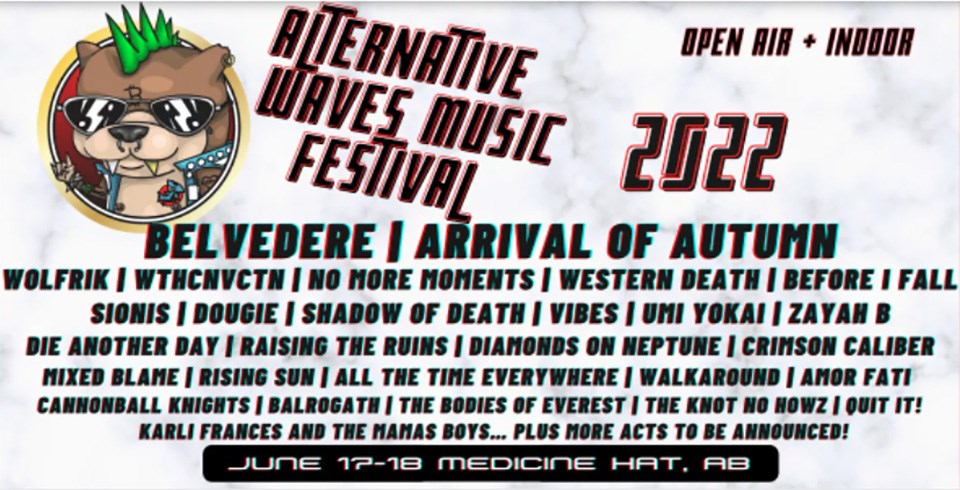 Not only are we excited for this event, but it's a sign that festival season has officially started. Taking place in Medicine Hat, the Alternative Waves Music Festival is a two-day, multi-genre music festival you don't want to miss. The festival is on June 17th and 18th this year, and its venue is the Mainliner Pub. Some artists include Belvedere, Arrival of Autumn, Wolfrik, No More Moments, and so much more. If you're ready for live music after a couple of years of hiatus, why not start here?
Okotoks Parade and Children's Festival
This happening is one of the largest annual events in Okotoks, and it's a total blast. The perfect day for the entire family, the festival will be taking place on Saturday, June 18th, from 11 am to 4 pm. You can expect to see bands, floats, dancers, horses, and fire trucks – and that's just the parade part! The festival includes tons of live entertainment and activities. There's truly something for everyone. This year's parade theme is #OkotoksStrongerTogether, and the theme for the Children's Festival is Super Heroes.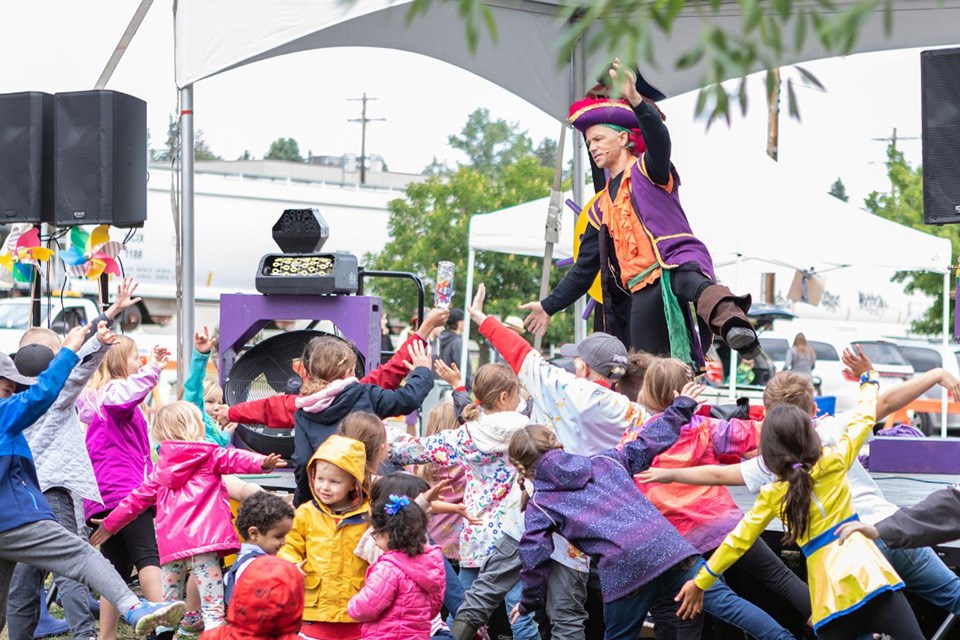 Edmonton's Indigenous Peoples Festival
On June 18th, at West Edmonton Mall, the Edmonton Indigenous Peoples Festival will run from 2 pm to 5 pm. There will be music, art, education, and a lot of entertainment. This event is celebrating National Indigenous People Day, which is on June 21st. This day is nationally recognized as a day to celebrate the rich, distinct and diverse heritage, culture and contributions of First Nations, Metis and Inuit peoples to all regions of Canada. There is a stacked roster of unbelievable performers, and you genuinely don't want to miss this celebration.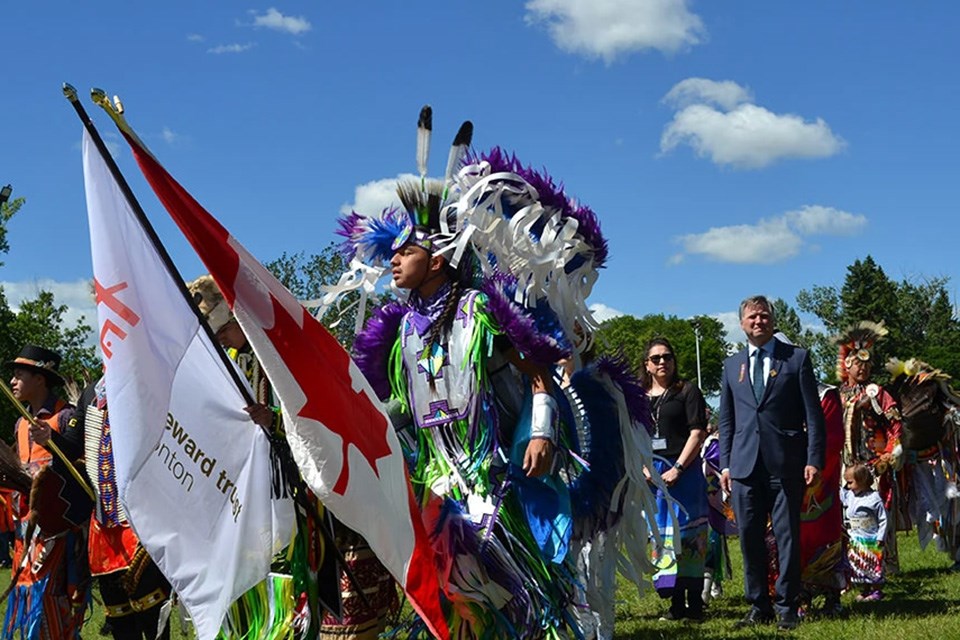 Visit Waterton Lakes National Park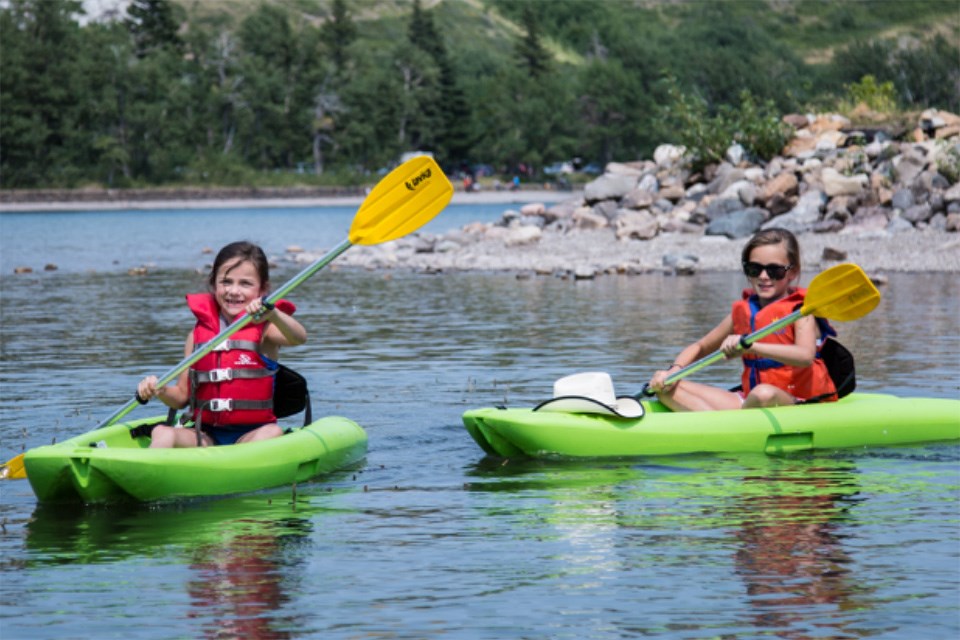 If you haven't had the pleasure of visiting Waterton Lakes National Park, this is your year! This place is where Alberta's prairies meet the Rocky Mountains, bursting with wildflowers, wildlife, and amazing adventures and activities. You'll find it here if you're looking for some awe-inspiring hiking. Or, if you want to switch it up, go horseback riding, paddle boarding, kayaking, biking, golfing, and the list goes on. This place is stunning, and there isn't a person on earth that can't find something to enjoy about it. If you're looking to get inspired by our province's natural terrain, Waterton Lakes National Park will do the trick.
Take in History at the Frank Slide
If you're interested in history, the unbelievable site of the historical Frank Slide is a must-see. You'll see what was left behind the night Turtle Mountain fell, creating Canada's deadliest rockslide. You'll see and hear first-hand information at the Bank Slide Interpretive Center. From captivating stories and displays to the rubble, this place deserves a spot on your summer bucket list. You'll find the Frank Slide Interpretive Centre in Alberta's Crowsnest Pass, which is a sight to behold all on its own.
Britanny Burr is a freelance writer and a contributor to Great West Media. This story was written for the 2022 Hot Summer Guide advertising feature. It is not written by and does not necessarily reflect the views of the editorial staff.