Sierra Springs Dental Airdrie
---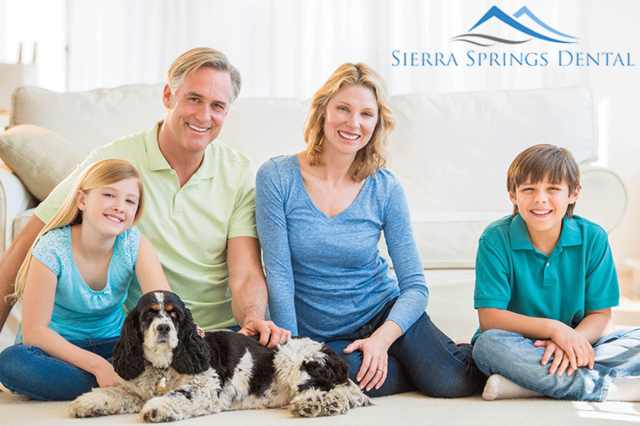 Here in Airdrie, Alberta, Sierra Springs Dental offers quality care and friendly dental services to provide you and your family with a comfortable, relaxed dental experience. Our goal is to give our patients a happy, confident smile by offering solutions to every dental problem. We're open seven days a week and offer early mornings and late evening appointments for your convenience, and we also welcome emergency walk-ins. At Sierra Springs Dental, you can be of any age. We offer a wide range of services, from regular dental cleanings and exams to complex wisdom tooth extractions. We strive to provide every patient, regular and new, to come to our dental clinic for any of their dental needs. We follow the ADA fee guide making your treatment affordable. The entire Sierra Springs Dental team is committed to providing you with personalized care and working with you to achieve your dental health objectives. Don't fret if you haven't been to the dentist in a while because we will welcome you with open arms. We offer various forms of sedation dentistry, such as laughing gas, IV and oral sedation, to help bring an added level of relaxation to your treatment.

Some of the most effective dental care involves the kind that can help prevent problems from occurring or stop a small concern now from turning into a big one later. Sierra Springs Dental offers a comprehensive range of general, family, and preventive dental care options to help you maintain the health of your teeth and gums and keep you smiling with confidence for years to come. Our experienced Airdrie dentists and hygienists provide complete oral evaluations and utilize some of the latest diagnostic technology to identify issues early and enhance the health of your teeth and gums. At least two dental check-ups each year is the standard recommendation for most individuals. We make every effort to provide our patients with the most convenient and comfortable experience possible.

We take the time to listen to all your concerns, diagnose your oral health condition, and provide you with a complete range of treatment options. We always discuss the benefits and risks of each option, explain alternatives, and provide a rationale for our recommendations to make the best decision for yourself. Our mission is to provide a comfortable dental experience in a clean and safe environment through quality and care. If you would like more information on our dental care options, or if you would like to schedule an appointment, don't hesitate to get in touch with Sierra Springs Dental today at 403-945-4555.