After a two-year hiatus due to the COVID-19 pandemic, Bert Church High School's advanced acting class is excitedly anticipating a return to live theatre next month with four performances of A Winter's Gift, a Christmas play featuring medieval minstrels, mishaps, and more.
The play is set to run daily from Dec. 2 to 4 at Bert Church LIVE Theatre.
The school's advanced acting class, which this year is comprised of Grade 10 to 12 students, meets each morning prior to regular classes to rehearse for what will be the school's first live theatrical performance since its iteration of Disney's The Little Mermaid in 2019.
According to drama instructor Kevin Goodyear, the Christmas play, which runs about 80 minutes, is set in England around the year 1,000 AD, and features more than its fair share of holiday-themed fun.
"These travelling monks come across a chest of gold treasure," he said of the play's plot. "Their job is to return it to their Abbey in Canterbury for Christmas Day so they could buy a Christmas feast and help out those unfortunate folk that turn up to their Abbey at Christmas time."
Along the way, Goodyear said the monks encounter a gang of Vikings, a poor farmer, a knight in shining armour, and a princess in disguise, just to name a few. But all's well that ends well in the end, according to the teacher.
"It's a really funny story of a lot of characters that intermingle," he said. "We meet a whole bunch of people in the first act and then in the second, it's revealed there's some kind of cross connection between all these characters that ends up in good fun."
He said he hand-picked the play as the perfect show to get the students back in the swing of things after the COVID-19 pandemic shut down live stage productions more than a year and a half ago.
He added it will also be a way to engage family members and friends in a fun Christmas show.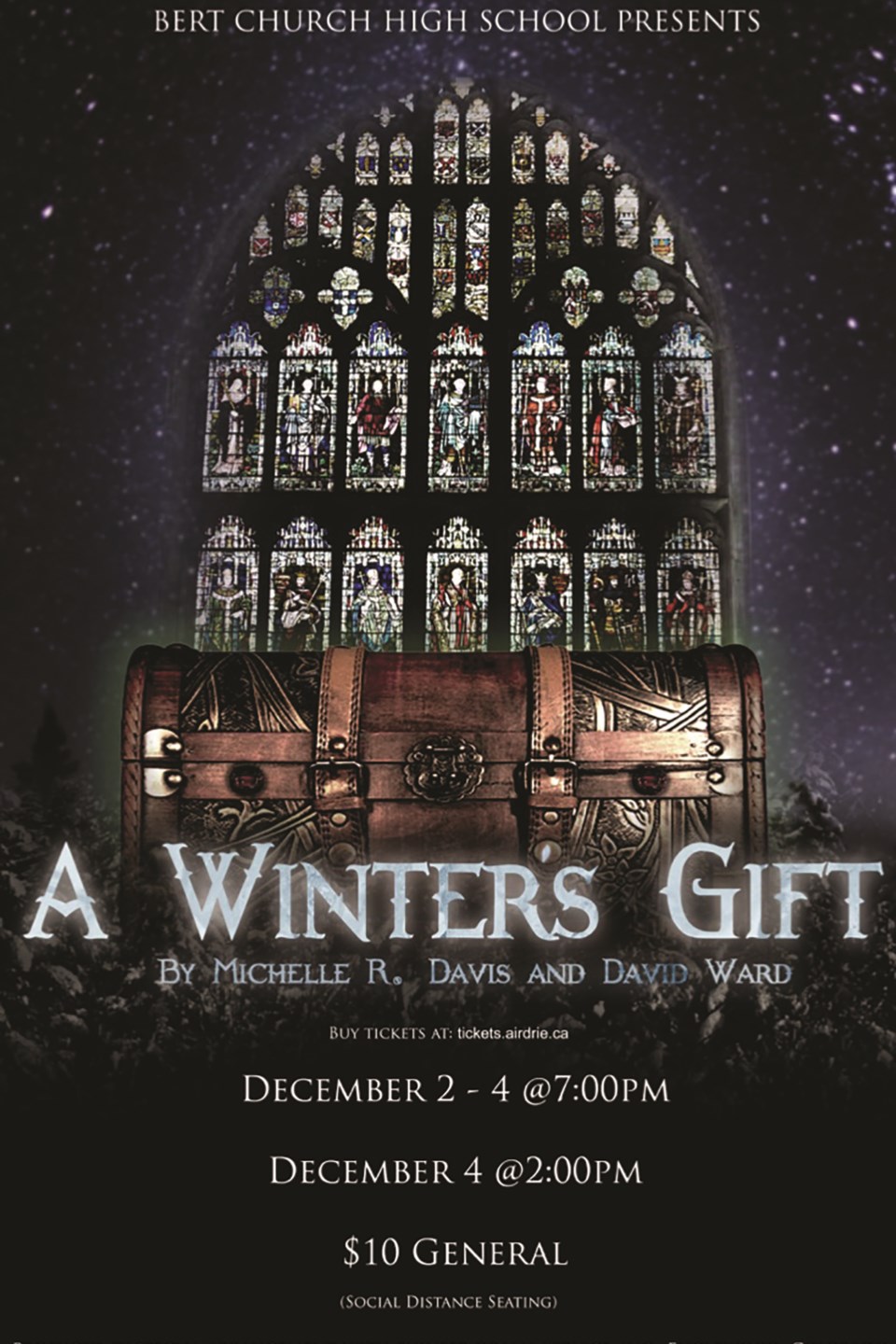 "It's just a little play to get the students back into the swing of theatre once again and be able to have something to present to a live audience, which we are super excited to be able to do this year," he said. "What I'm really looking forward to is just the fact of being able to have live theatre again and to actually do a performance in front of an audience."
Goodyear added last year's presentation of A Lion, the Witch, and the Wardrobe was recorded instead of performed in front of a live audience. He hopes this year's play will serve as an entertaining welcome back to the theatre for students and audience members alike.
He said many Bert Church students involved with the last production have since graduated, so this year's students are completely new to theatre. He added some have never performed in front of an audience before.
"They're super excited to do what we've been rehearsing for so long in front of people again," he said. "We've done all we can to make it lively, comedic, and fun for everyone.
"It's definitely a family show, so it's a great way to bring cousins, aunts, uncles, [and] grandparents around the holiday season to come and see a fun Christmas play at Bert Church."
Goodyear also noted Bert Church drama students have not performed a Christmas-themed play since previous drama teacher Scott Bloxham's rendition of A Christmas Carol in 2008. Since Goodyear took over the position in 2014, he has made an effort to involve students in every aspect of the fall-winter production.
"The poster was designed by a student, [and] all the technical work being done backstage is all going to be student-run," he said.
"I direct the show, and then come December, I sit back and let the students do their thing, and the show happens and we watch it all come together – it makes me really proud, and the kids really proud to be able to say they put it all together themselves."
Those interested in purchasing a ticket for the production on Dec. 2 to 4 at 7 p.m., or a matinee showing on Dec. 4 at 2 p.m., are encouraged to visit tickets.airdrie.ca
Carmen Cundy, AirdrieToday.com
Follow me on Twitter @carmenrcundy