A group of local ladies who have been assembling and donating bedrolls for homeless people in the Calgary region for more than 25 years is asking the community for donated materials.
"We are just hoping that people, when they clean their closets out, would have donations of blankets and comforters and used things that we could use," said Jackie Taylor, My Brother's Keeper founder.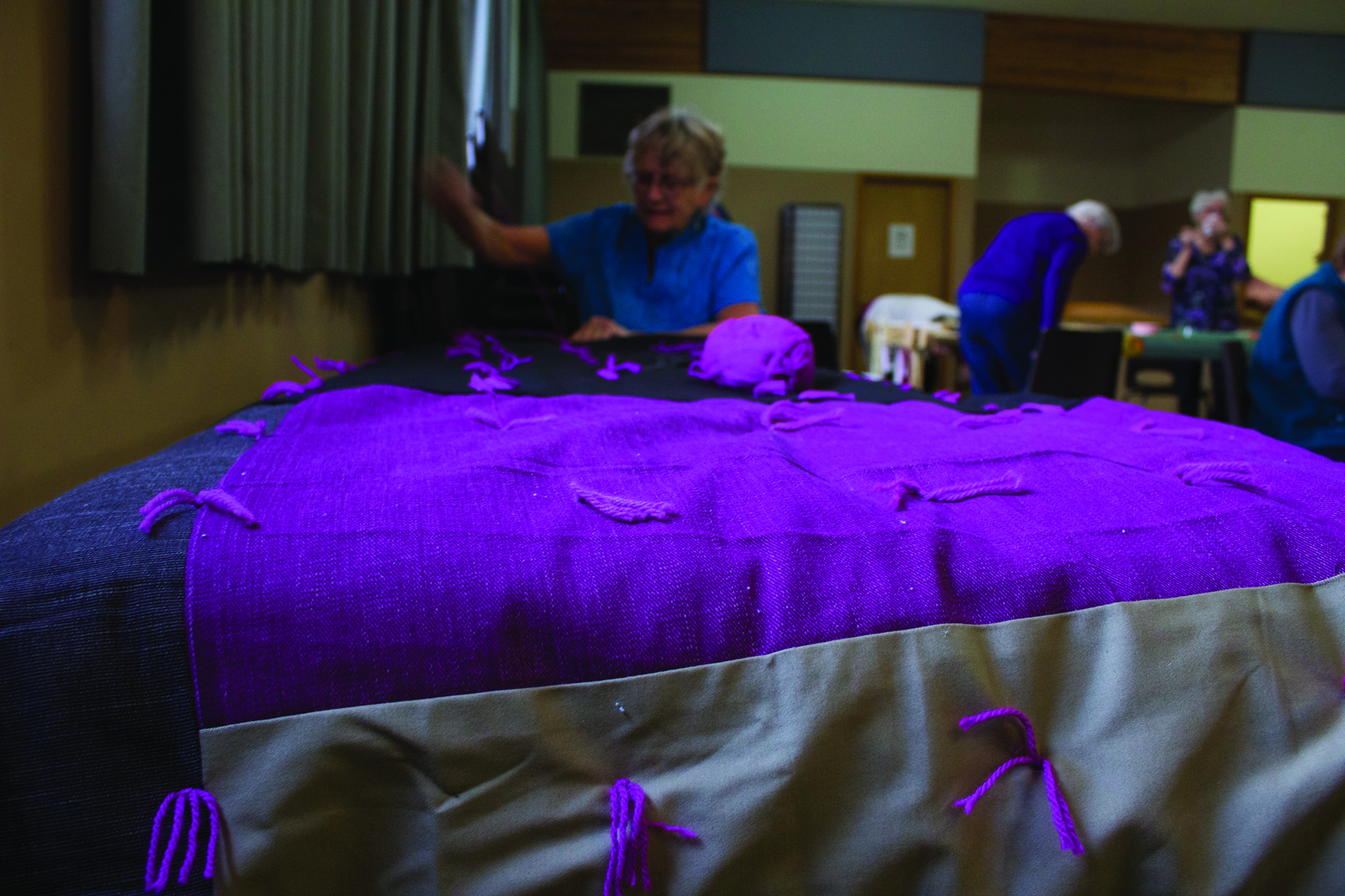 According to Taylor, the group– known informally as "the bag ladies" – started meeting and assembling the bedding in October 1994. Since then, they've made more than 2,300 bedrolls which are donated to organizations such as The Mustard Seed, Calgary Drop-In and Rehab Centre, the Salvation Army and Community Links to be distributed to the homeless.
The group consists of about 20 ladies, she said, mostly in their 60s – the oldest, however, is 94 years old. For many years, Taylor said, the group met in basements belonging to its members, but now gathers each Wednesday at Airdrie United Church's Christian education building from 9 to 11:30 a.m.
"It's a community that we've built up through the years," Taylor said.
The ladies meet, have coffee and some snacks and socialize while putting together the bedrolls, each of which begins with an 84-inch piece of fabric. The group then layers a comforter and sheet, and hand stitch the layers together. By the time the roll is complete, it resembles a sleeping bag.
The group also makes heart-shaped pillows to donate to the Foothills Medical Centre for patients who have had heart surgery and donates handmade quilts, toques and scarves to various organizations.
Making the bedrolls is important, Taylor said, because it not only meets a need for people who require a warm place to sleep but also because it helps instill a sense of dignity and human connection.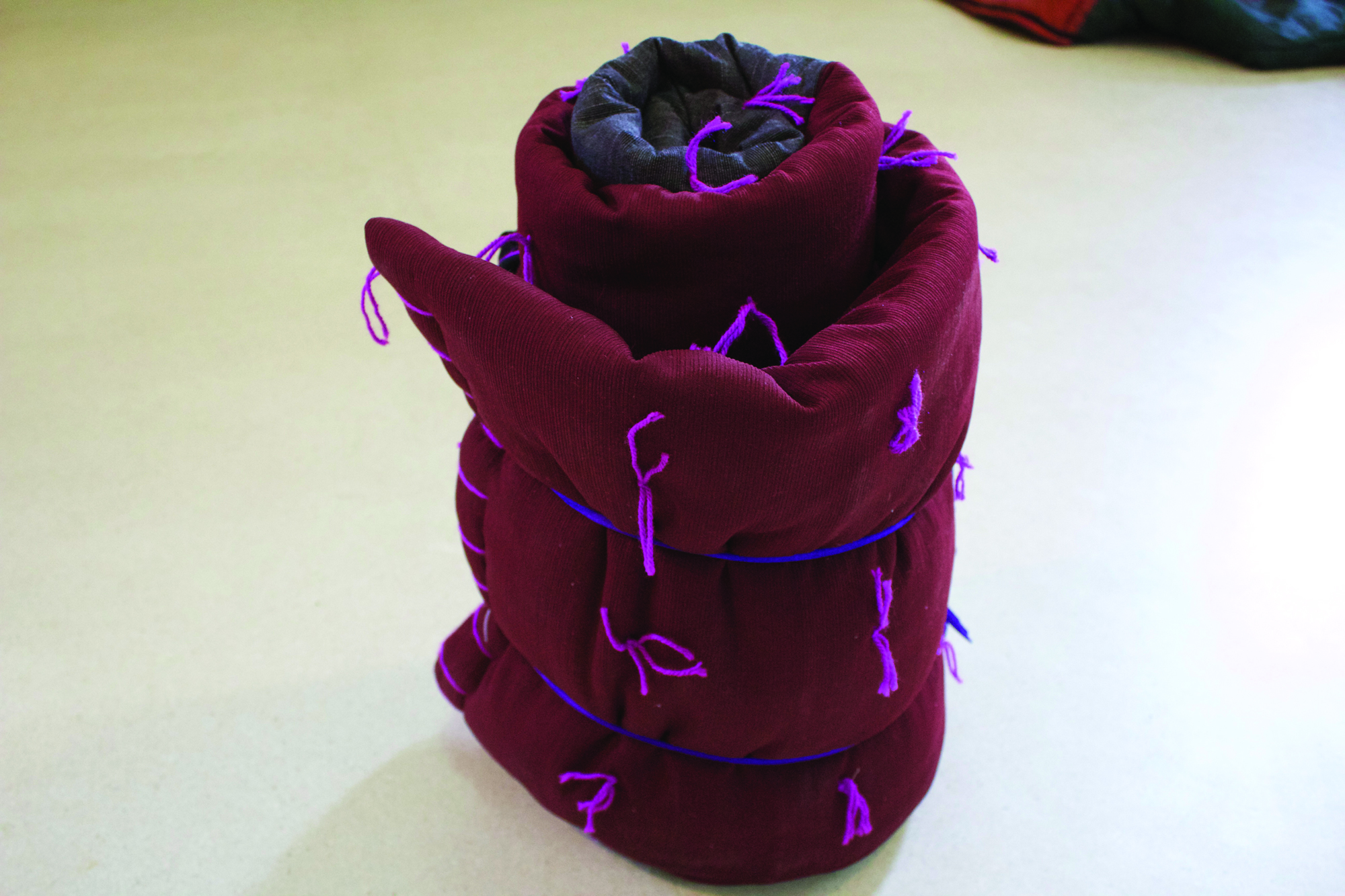 "It is sometimes the only thing someone who is marginalized might receive – something that is handmade – especially those on the street," she said.
The group is consistently in need of donated materials to keep making the items, Taylor said. My Brother's Keeper is not a registered charity and can't accept cash donations, but donations of comforters, blankets and quilts in good shape are welcome. Yarn is another item the group frequently needs.
Anyone with items to donate can call Taylor at 403-948-6468 to make arrangements. She said she is willing to pick up materials or donors can make a drop-off.
She added anyone interested in helping manufacture the bedrolls is invited to drop by on a Wednesday morning to help.
"It's a lovely community that we love," Taylor said. "We just adore being with each other."
Ben Sherick, AirdrieToday.com
Follow me on Twitter @BenSherick