An Airdrie sister-trio who defied the odds during the COVID-19 pandemic by starting up a grassroots wedding planning business – Three Sisters Events – hosted a classic country-style wedding shoot in support of local vendors this summer.
The wedding shoot, which was carried out by local photographer Kaycee Ann, showcased a total of 14 Airdrie-based wedding vendors and businesses, including a wedding dress from Embrace Bridal, flowers from Funky Petals, and refreshments from Balzac Craft Brewing Company.
According to eldest sister Jaydene Neis, after the COVID-19 pandemic, she and her sisters Ginelle Glasgow and Alyssa O'Connor wanted to showcase all that Airdrie has to offer in the world of weddings, especially considering the industry had been hit hard by ever-changing rules and regulations.
"When we started this company, we wanted to align ourselves with other local businesses, so we brought together this photoshoot," Neis said. "Ginnelle was kind of the brains behind it – we had 15 vendors [in total] and everybody came in and supplied their own products and time, and we put this all together."
Neis said together with everyone's contributions, the July 21 photoshoot turned out "absolutely beautiful." She added the motivation behind the shoot was to demonstrate to Airdronians who are hoping to tie the knot that they don't have to go far to make their special day unforgettable.
"We have all these people in town that are just incredibly talented and that's really what we were trying to showcase," she said.
Middle-sister and seasoned event-planner Glasgow said the sisters have lived in Airdrie for 23 years. During that time, they have witnessed the growth of the shop-local movement.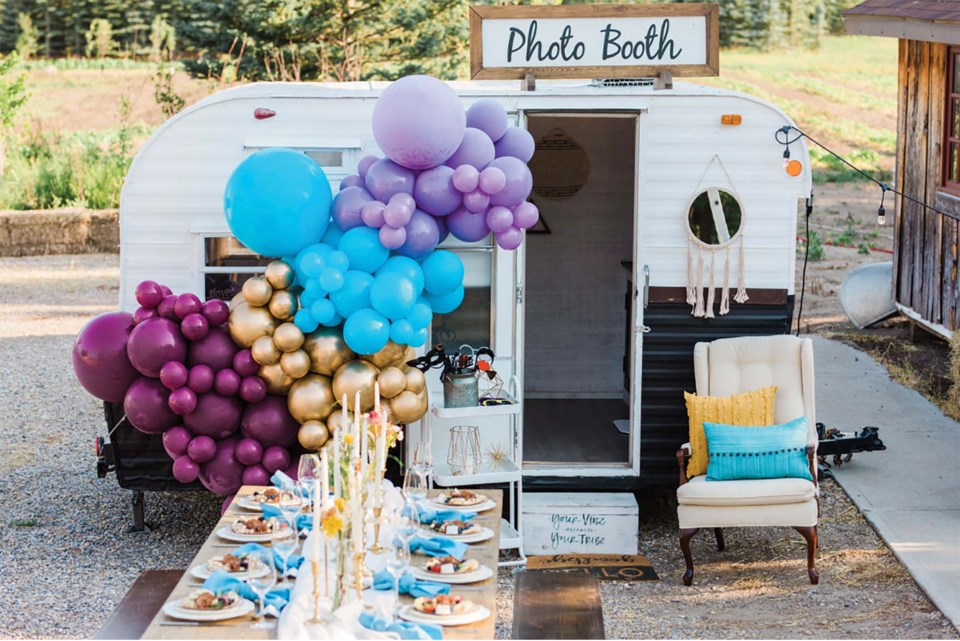 "We are proud to be part of Airdrie and so we definitely want to keep our ties with the community and make sure we're supporting as many companies as we can," she said.
Three Sisters Events offers wedding planning services, including three packages named after the Three Sisters Mountains in Kananaskis – Big Sister (faith), Middle Sister (charity), and Little Sister (hope).
The Airdrie sisters also offer wedding coaching services, décor rentals, and more.
"We were raised in this town, graduated from high school, now my own son is graduating from high school in Airdrie, so this town really means a lot to us," Neis said.
Neis added the pandemic hit the sisters hard when she and Ginnelle found themselves out of work. While they had talked previously about starting up a wedding-planning business, it never seemed the right time to do so.
Against the odds, the sisters decided to start up their business "smack-dab" in the middle of the pandemic.
"[It's] a crazy time to start an event-planning business when you can't have any events, but we were able to use that time to focus on what we want our company to look like, what we stand for, and really build up our brand," she said. "We just thought, this is the time, let's get it done – it's been a really exciting and successful year with it so far."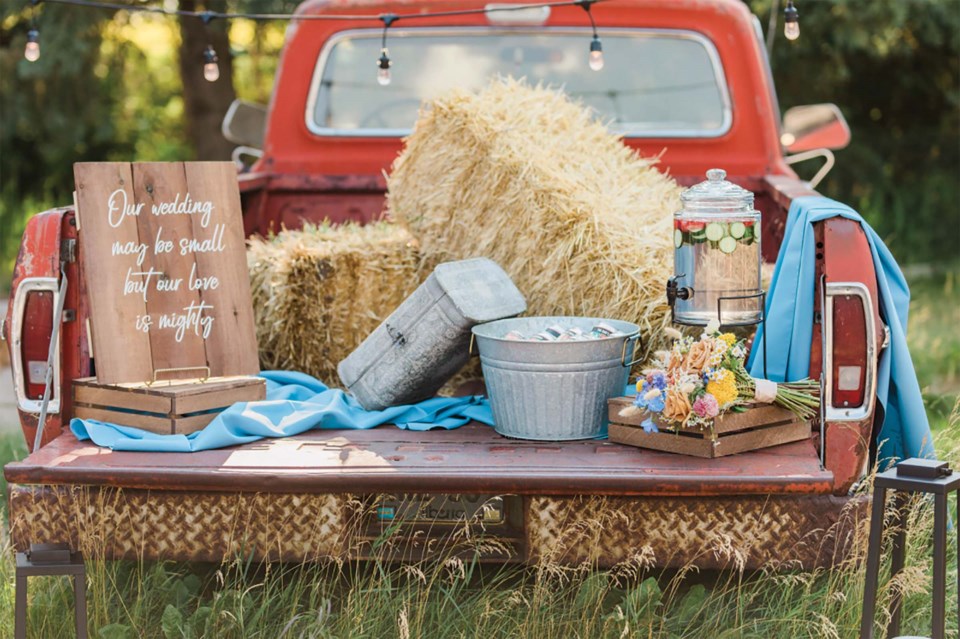 Glasgow added only one client has had to postpone their wedding so far due to the pandemic. Many others have opted for a modified or smaller wedding instead.
"I think a lot of people at this point are realizing that [COVID-19] is not going to go away [right away] and they should just get married [even if] it's on a smaller scale," she said. "A lot of people are still excited to get married and they just have to change how they're doing it."
For more information on Three Sisters Events, visit threesistersevents.net

Carmen Cundy, AirdrieToday.com
Follow me on Twitter @carmenrcundy