Cannabis strains are like candy—everyone has their favourite kind, and the effects can differ for each person.
But some strains stand out and have a certain merit associated with them when it comes to a euphoric experience. Below is a list of popular cannabis strains that range between indica, hybrid, and sativa. Each has its own unique flavour, and the list will guide you in finding the high that's right for you—whether you're a seasoned smoker or just starting to dabble in it.
Chemdawg
This hybrid cannabis strain with a highly recognizable name sits in the cannabis hall of fame. It's a potent strain and packs a distinct diesel aroma. This strain settles evenly between sativa and indica, with an uplifting and cerebral high paired with a heavy body high. Its famous descendants include Sour Diesel and OG Kush.
Northern Lights
This multi-award-winning indica shares genetic roots stretching to Afghanistan. Its resilient and hearty nature makes it a grower's delight and, when smoked, it blends earthy flavours with hints of pine and an inviting sweetness. Its ability to bring a relaxing euphoria is highlighted by its preference by medical cannabis patients, who rely on it to relieve symptoms associated with depression, stress, pain, and insomnia, according to Leafly.
Durban Poison
Durban Poison originates from Durban, a coastal city in South Africa, and is one of the world's most potent sativas. This strain is perfect for maintaining productivity, getting lost in the outdoors, or for breaking out of a creative rut. Durban Poison's power-hitting sativa consistently brings an energetic high while keeping you focused.
Original Glue #4
This strain, also known as "GG4," is the perfect strain for staying glued to the couch. This indica-dominant hybrid gained such notoriety that it was forced to change its original name due to copyright.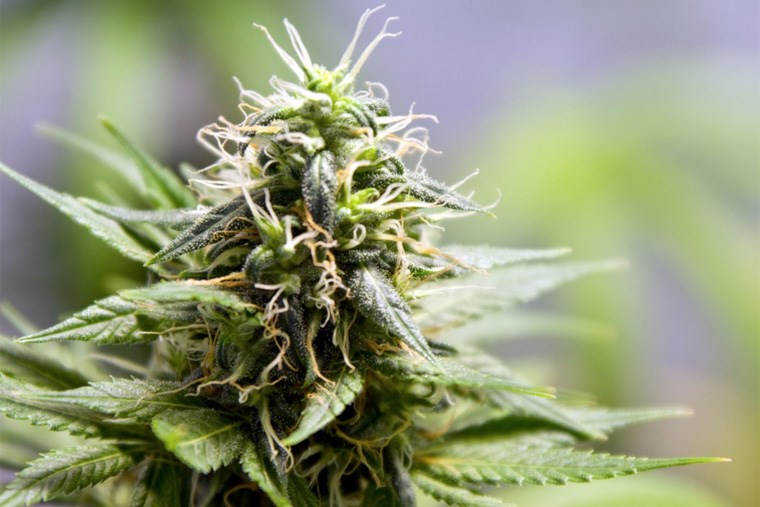 Blue Dream
This sativa-dominant hybrid strain has unknown origins. It's speculated to have been birthed in Santa Cruz, California, but like its namesake, it could have come from a dream. Users report a buzzy high as it's all THC with very little CBD. This legendary strain also has a signature blueberry taste to help melt away any worries.
Jack Herer
Jack Herer, named after the American cannabis rights activist, is a sativa-dominant hybrid strain. Jack Herer's published work has been continuously cited in efforts to legalize and decriminalize cannabis. This strain is great for socializing and sharing a joint because of its appealing flavour and balanced euphoria. Wikileaf reports that it's a staple in the cannabis community, as both medical and recreational users continue to buy it up in droves.
White Widow
White Widow may not have a strong flavor profile, but it'll sneak up on you with its snappy cerebral effects. This sativa-dominant strain has a euphoria that showcases things previously unnoticed, which can work for both relaxing or focusing. It was first bred in the Netherlands by Green House seeds in the 1990s, according to Wikileaf, and it has been used in experimental crossbreeding ever since, with popular successes like White Russian and White Rhino.
One thing to note: The effects of different types of cannabis are wide-ranging, and everyone may experience it differently. According to Scholastic, that's because when cannabis's chemical compounds are released into the body's bloodstream, they interact with the endocannabinoid system (ECS). When a person smokes cannabis, tetrahydrocannabinol (THC) stimulates the ECS, quickly attaching to cannabinoid receptors throughout the brain and body. Because cannabinoid receptors are in so many parts of the brain and body, the effects of THC are wide-Cannabisranging.
Ultimately, this guide to cannabis strains is just the thing to get an idea of how some of the most popular interact with most users—and it may just help you find a high that works for you!

This story was made possible by our
Community Partners Program
. Thank you
Canna Corp.
for helping to expand local news coverage in Alberta.
Learn more
.