A new year has arrived, and the Swamp Donkey Musical Theatre Society is excited to kick off a busy 2022 season full of educational programs and theatrical productions.
After putting on a successful first Christmas production last month – A Cookie Creek Christmas – the Bragg Creek-based musical theatre company is launching an introductory theatre course for youth this spring and re-introducing its cancelled 2020 production of The Wizard of Oz.
Swamp Donkey's founder Trisha Gizen said the youth theatre course is being offered due to the popularity of the company's previous youth theatre course and production – Seussical the Musical Jr.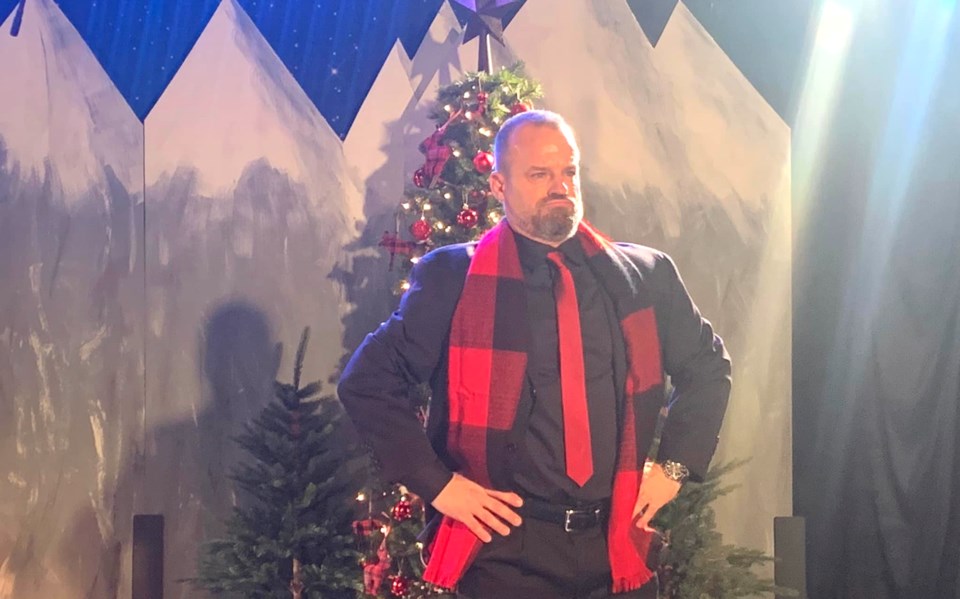 Just before Christmas, Gizen said Swamp Donkey – named after the slang term for a moose – put on multiple productions of A Cookie Creek Christmas.
Inspired by "corny Hallmark Christmas movies," Gizen said the holiday-themed play was about a locally run bakery in the town of Cookie Creek that was at risk of being bought out by a large corporation.
"Chris Crumble, who owns the Crumble Corporation, was coming to take over the small bakery," she explained of the plot. "Of course, after spending some time in the town of Cookie Creek, he saw the Christmas spirit there and decided to leave things as they were."
According to Gizen, A Cookie Creek Christmas marked the first time Swamp Donkey Musical Theatre Society has partnered with another organization for its productions. She said musicians from the Bragg Creek Performing Arts Society provided instrumental music throughout the play to add to the festive ambience of the show.
She said the collaboration was well received by audiences.
"People said it was the favourite show they'd seen [from us] and they're hoping we bring it back next year," she said. "I anticipate it will become a seasonal show – if not A Cookie Creek Christmas, a variation on that theme."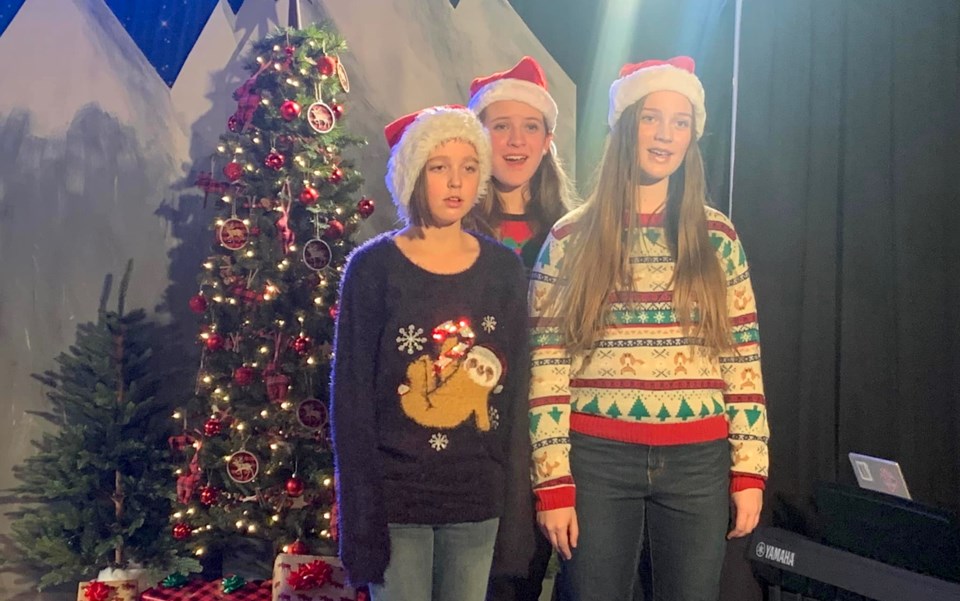 Youth theatre course
Swamp Donkey's upcoming spring musical theatre course caters to youth ages seven to 16. It starts Jan. 20 and runs until April 7.
The course will culminate with a spring production – The Grunch, A New Children's Musical – which students will rehearse for as part of their lessons. According to Gizen, the play is based on How the Grinch Stole Christmas and runs April 8 and 9.
"Rudy Grunch is upset about the musical theatre production at school, so he decides to take it all down and steal the sets, props, costumes, etc," she said.
The theatre course will be "triple-threat," Gizen said, which means participants will learn fundamental skills related to acting, singing, and dancing.
The fully-staged production also means students will learn about set design, costumes, and stage props.
"[The Grunch] is a great production for a course," she said. "It's not like there are a couple of lead roles and then all bit parts or supporting roles – they're all fairly equal. The way we run our course is that we have everyone do a mini audition in the first class, and then everyone is cast in the production. We just want to make sure everyone is cast in a role that suits them."
She added the course is meant to be inclusive, catering to both complete theatre beginners and those who have already some experience in the live arts.
"In our last course, we certainly had a number of participants who had never held a script, never looked at a score, and didn't know how to read music," she said. "But they quickly learned all those things through the course, and that's the whole idea. We want to provide educational opportunities, and that's one of our objectives."
The Wizard of Oz
Concurrent the youth theatre course, Swamp Donkey will also be rehearsing for its main stage production of The Wizard of Oz this spring. Originally slated to run in 2020, Gizen said rehearsals for the play came to a screeching halt due to the onset of the COVID-19 pandemic in March that year.
Nearly two years later, Gizen said Swamp Donkey is excited to revive the production, which will run May 13 to 15.
"We're bringing that one back to life, and we are re-auditioning just because it's been such a long time and there have been lots of changes," she said.
Open-call auditions for The Wizard of Oz will be held Jan. 30. Due to an intense rehearsal schedule, Gizen said the production is catered to actors over the age of 10.
After a few months of rehearsals, the show will run May 21 to 23.
Given Swamp Donkey Musical Theatre's growth since the company launched in 2018, Gizen said she expects plenty of interest in the company's upcoming course and productions, from residents far and wide.
"We're getting people coming from not just Bragg Creek and the surrounding area, but as far as Calgary, Cochrane, and Olds who are making the trip to be a part of the classes and productions," she said. "That just seems to be growing, so we're really proud of that."
For more information on Swamp Donkey, visit swampdonkeytheatre.ca