Home renovations can breathe new life into well-loved spaces. Be it a small DIY project, a complete remodel, or regular home maintenance, having a plan in place can help keep homeowners on track and on budget.
Here are some steps to make the most of your home renovation projects.
Prioritizing projects
"Choose renovations that are going to add value to the house," said Brad Lambert, owner of Airdrie's Second Generation Exteriors.
Focus on areas that improve the building envelope first, such as windows or doors that let in cold air, inadequate ventilation or installation, roofing, siding and outdated electric circuits.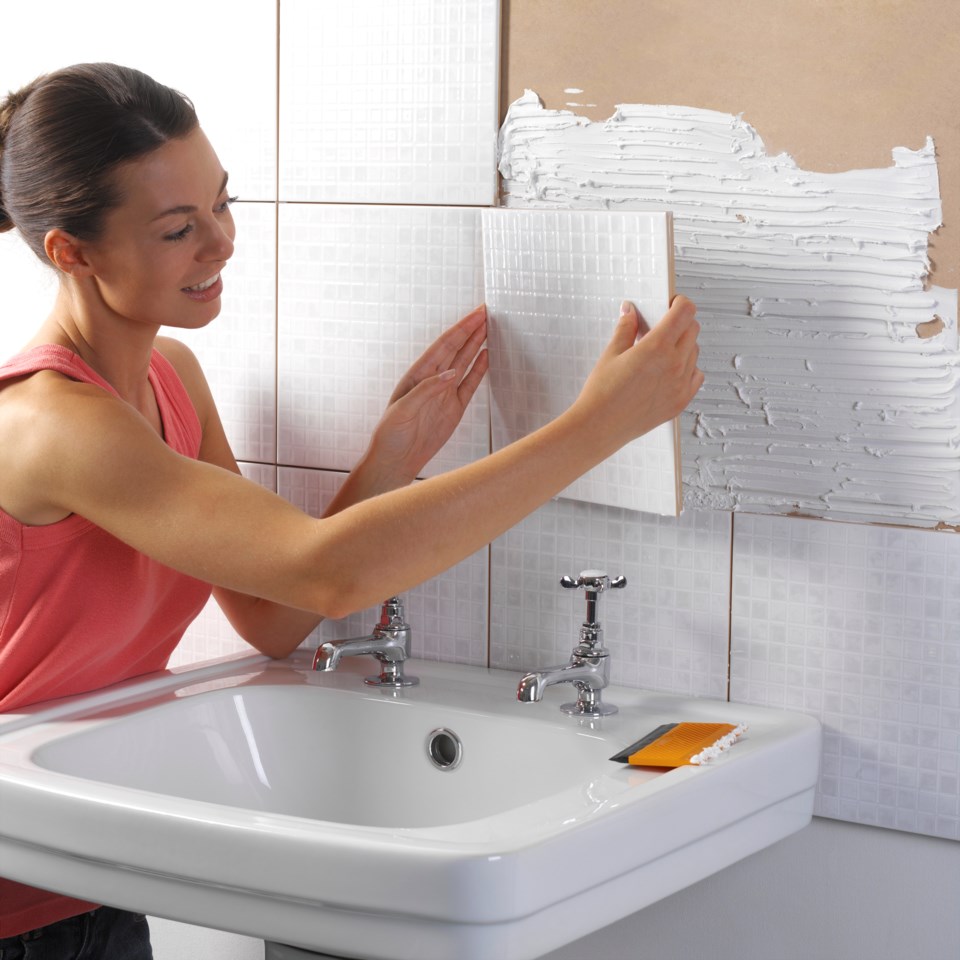 "It's better to be proactive and tackle renovations that are going to be imminent rather than renovations that are superficial," Lambert said. "Your freshly painted walls are going to be destroyed if that 30-year-old roof starts to leak. Make sure to prioritize what is needed against what is wanted."
Start by taking inventory of everything you want to change. According to the Canadian Home Builders' Association (CHBA), this should include 'must-do' repairs, maintenance and remodelling, as well as 'wants' that would be nice to have but can be scrapped if the budget is tight.
Address your 'wants' by considering what areas have the most functionality issues, such as your family constantly fighting over one bathroom or a dark room needing more lighting.
How often the room is used should also be a determinant. If it comes down to revamping an infrequently used guestroom or the master bedroom, prioritize the master suite.
Finally, acknowledge any areas that bother you. If you cannot stand the laminate counter-tops and have the budget to address them, remove that thorn from your side.
Identify specific features to include in the project and determine the importance of each. This should include 'must-haves' – those things you are unwilling to budge on – and 'wants.'
Visit chba.ca and select 'Planning, Design & Budget' under the 'Renovating' tab for more information and planning worksheets.
Budget
According to a 2019 CIBC poll, of the 49 per cent of Canadians who planned to renovate their home that year, only 32 per cent had a detailed budget for the improvements. Among those who completed recent renovations, the poll found 39 per cent went over budget.
It's important to keep in mind the home's resale value when creating a budget. "For example, the kitchen represents 10 to 15 per cent of a property's value," according to National Bank. "If a house is worth $300,000, renovating the kitchen should then cost $30,000 to $45,000."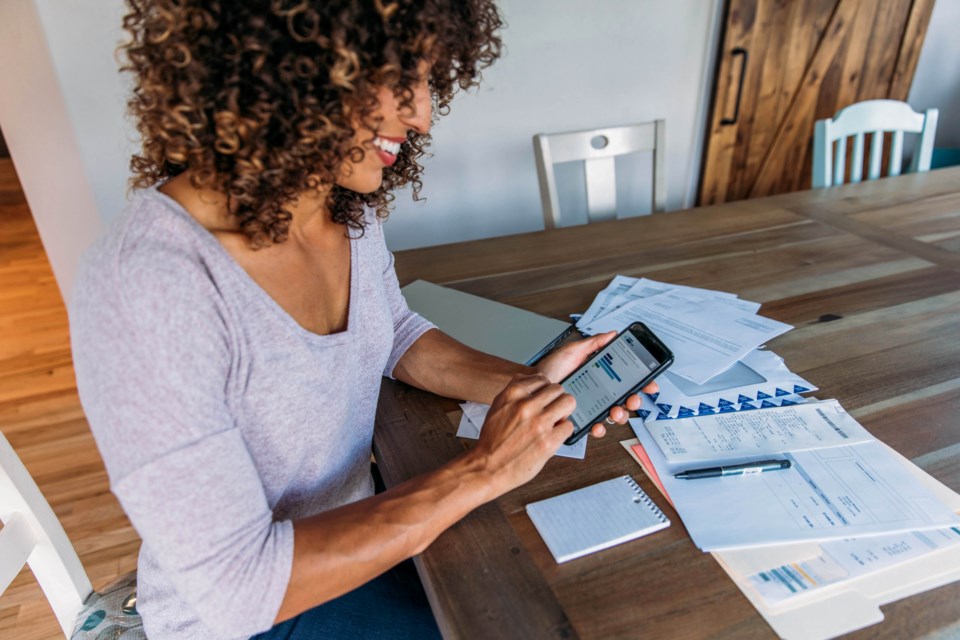 Your budget needs to include the cost of materials, fees for professional trades, permit and inspection charges, and any extra insurance coverage required for the renovation.
National Bank suggests half of the renovation expenses will go toward labour costs. While you might be able to stretch the budget by taking on some of the work yourself, it's best to leave anything structural or mechanical to the professionals.
"Anything that requires a specialty trade should be diagnosed and repaired by a qualified trade," Lambert said. "There is a lot of 'jack of all trades.' Don't think that they can do anything from plumbing to electrical work. Make sure whoever is performing the work is a licensed and qualified tradesman in their particular field."
Another key aspect is planning for unexpected expenses. National Bank recommends 15 per cent of total renovation costs be set aside in a contingency budget.
"There are always parts of a renovation that are unforeseeable when your contractor provides you pricing," Lambert said. "However, an experienced contractor should be able to foresee some of these unforeseen costs and at least provide budgetary pricing for those repairs if they happen to come up."
Cutting costs
Even the most outdated home has hidden assets. When renovating, look for opportunities to refinish old, high-quality material such as hardwood, trim and doors, and ways to work with the existing space.
"For instance, homeowners sometimes assume they need extra floor space when all that may be needed is more effectively designed space," CHBA stated. "By rearranging interior walls, eliminating separations, or installing larger windows, a less-costly renovation can often create the sense of spaciousness and light you want."
Consider mid-range materials with good reviews. If you want to splurge on high-impact areas, balance the pricey purchases by saving in less impactful parts of the home.
Try to purchase appliances when they are on sale, which is usually in September and October for most major appliances. However, new refrigerator models are released in the spring, and retailers tend to mark down older models in May.
Retailers will eventually update showroom kitchen or bathroom displays, and this is a great time to purchase these products for less than the original price.
"Try securing estimates and pricing from contractors in their off-season," Lambert said. "Contractors like to fill their schedule before the season starts and are much more lenient on pricing when securing future work rather than having homeowners expect you to show up next week."
Investigate grants, loans and rebates offered by the government and utility companies to help offset energy-saving renovations. Alberta's Clean Energy Improvement Program provides financing up to 100 per cent of project costs with repayment through the property's tax bill, while the Canada Greener Homes Grant offers up to $5,600 for eligible participants.
Contractors
"While many of today's home improvement products are designed to make it easy for do-it-yourselfers, other projects will require specialized skills," CHBA stated. "Seeing how something was done on a TV renovation show isn't the same as having practical experience. Getting in over your head can end up costing more money, and frustration, than hiring professional help in the first place."
A general contractor is your project manager and will secure work permits and handle supply deliveries, along with hiring and scheduling subcontractors. They will also help you understand the scope of the project, budget and timeline.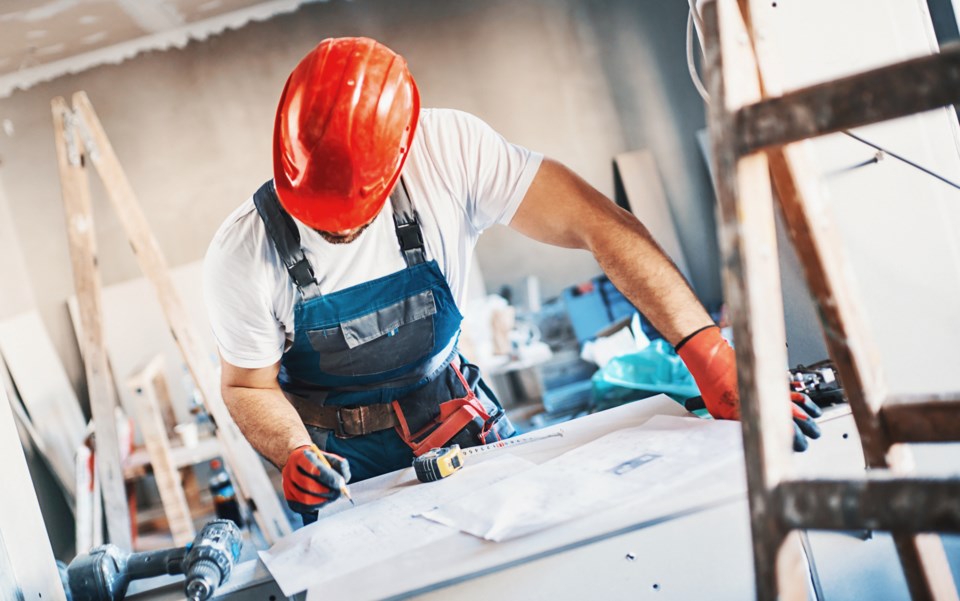 "If your primary reason for doing it yourself is to save money, talk to a contractor before you make a final decision," CHBA recommends. "An experienced renovator or trade contractor may be able to suggest ways of reducing the cost of your project while still using professional services where you lack the time or skills."
Not all contractors are created equal, which makes it especially important that you trust the person you hire.
The Office of Consumer Affairs suggests homeowners consider at least three potential contractors. Ask how long they have been in business, about similar projects they have been involved with, the time required to complete the renovation, and permit and inspection requirements.
Lambert said homeowners should also inquire if the contractor is a member of a relevant association and investigate if the potential contractor has a consistent online presence and good reviews.
"These are all signs that the business is legitimate and will stand behind their workmanship," he said.
Discuss whether subcontractors will be involved, liability insurance or worker's compensation (WCB) that may be required and suppliers they use. The contractor should also provide references and contact information from recent clients.
"Making sure the contractor has proper WCB, licenses and insurances would be part of the homeowner's due diligence and should be presented immediately by the contractor upon request," Lambert advised.
Get estimates in writing and ensure they are calculated using the same specifications for an effective comparison. Quotes should include a complete description of the work, the type and quality of materials, start and completion dates, itemized and total costs, a statement of any guarantees made by the contractor, and the required method of payment.
"Make sure when reviewing quotes and selecting a contractor you completely understand the scope of work that the contractor is presenting," Lambert said. "Sometimes the cheapest quote is the cheapest for a reason – things are missed or not included. In the end, that cheap quote ends up being the most expensive one."
Once a contractor is selected, ensure a written contract includes a detailed project plan that specifies exactly what you and the contractor have agreed to.
"A contract is the best way to protect yourself and to ensure things go as planned – in fact, it's a valuable part of what a professional contractor provides," CHBA stated.
A simple work order may be adequate for minor home repairs, but complex repairs or larger renovation projects will require an in-depth contract that includes full plans and specifications. A Homowner Guide to Renovation Contracts is available at chba.ca by selecting 'Contracts' under the 'Renovating' tab.
"Expectations should be set on both sides prior to the work starting so that there are no surprises," Lambert said.