As life becomes ever busier, it is no surprise that many residents are looking to their homes for a space to decompress, relax and revitalize.
Airdrie's newest community, Cobblestone Creek by Melcor Developments, is a meticulously planned retreat within city limits, and is designed to provide homeowners the peace and quiet they crave.
Located in the city's southwest quadrant along 24 Street, directly south of Chinook Gate, Cobblestone Creek broke ground Nov. 23, and invites homebuyers to "come home to calm."
"Our inspiration for the theme, look and feel of the community is very much reflecting on the pandemic," said Alan Boucher, regional manager with Melcor Developments. "People's homes really became a place of refuge for them. Regardless of life situation, people have been impacted by the pandemic, and are asking for a calm oasis to settle into. That was a big inspiration of ours."
He added Cobblestone Creek's location on the city's western edge offers the ideal space to create a tranquil sanctuary.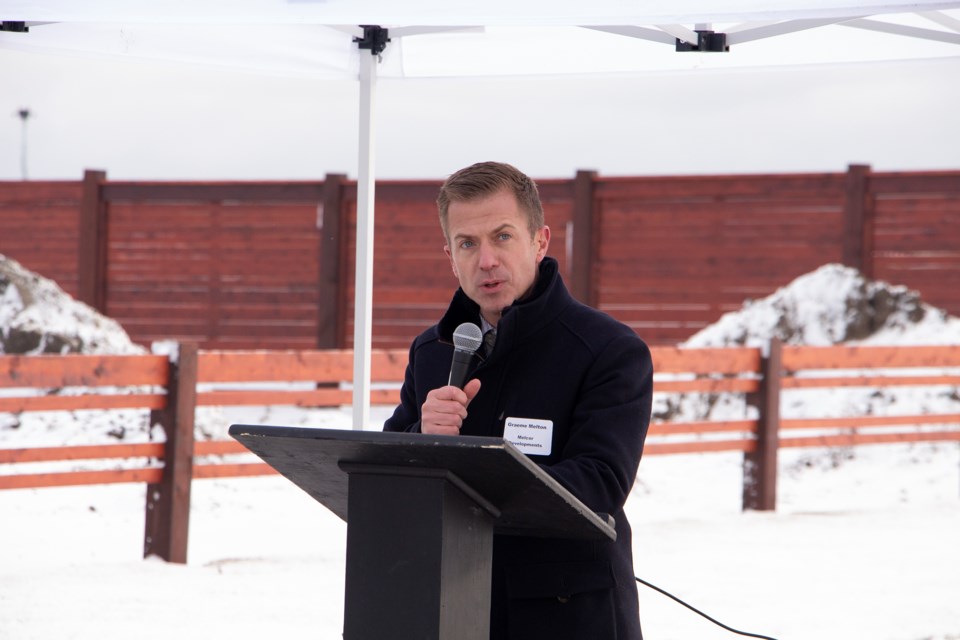 "The community is a little bit off the beaten path for Airdrie, which lends itself well to that calmness," Boucher said. "You're not off of a busy roadway. You're not near the QE2 or the railway tracks. You're kind of on the outskirts of the west side of the city, so it's actually very serene."
With spectacular mountain views to the west, a rural skyline to the south, and the North Dry Creek to the east, the community offers a picture-perfect escape from the hustle and bustle of the city without sacrificing ease of access to desired amenities.
"As we build out the area, there will be pathways and seating areas that tie into all the different amenities, including Chinook Winds Regional Park," Boucher said. "That will be really nice for residents, in terms of having that connectivity and access to go walk the dog or taking the kids to a playground."
Cobblestone Creek's pathway system will ultimately connect to the City of Airdrie's new recreation centre on the west side of the city, expected to be completed in 2025.
The development will include more than 1,200 residential units, with builders currently pre-selling the first 90 lots. Boucher said homes in the first phase include a mix of mid-range starter products and move-up homes.
More traditional starter products, such as townhomes and zero-lot-line products, will be available in the development's next phase.
"The way we design every Melcor community, we want to make sure there's an option for everyone regardless of your household income or lifestyle," he said.
According to Boucher, the first phase is predominantly single-family homes, but the four builders in the community will provide a variety of price points and models throughout the phases to allow any homebuyer the opportunity to call the idyllic location home.
"Rohit Group of Companies is actually a brand new builder to Airdrie," he said. "They're a homebuilder out of Edmonton, and they do a lot of great stuff up there. They're bringing some new models and features to the Airdrie market that maybe weren't there before.
"And then we also have Douglas Homes, Excel Homes and Shane Homes — all three of those builders have previously done business in Airdrie," he added.
Boucher said Douglas Homes currently works exclusively with Melcor.
"They have some great offerings on that semi-detached product," he said. "Shane and Excel are doing all single-family, and they're offering some fantastic front-drive and lane-home options."
He added the way people use their homes has changed dramatically as a result of the pandemic, and the offerings in Cobblestone Creek will reflect that shift in mindset.
"Our builders are coming out with new and fresh models that respond to that, whether it's the home office and how that's incorporated into the house, or additional yard or living space," Boucher said.
Phase 1 showhomes are expected to open in March 2022.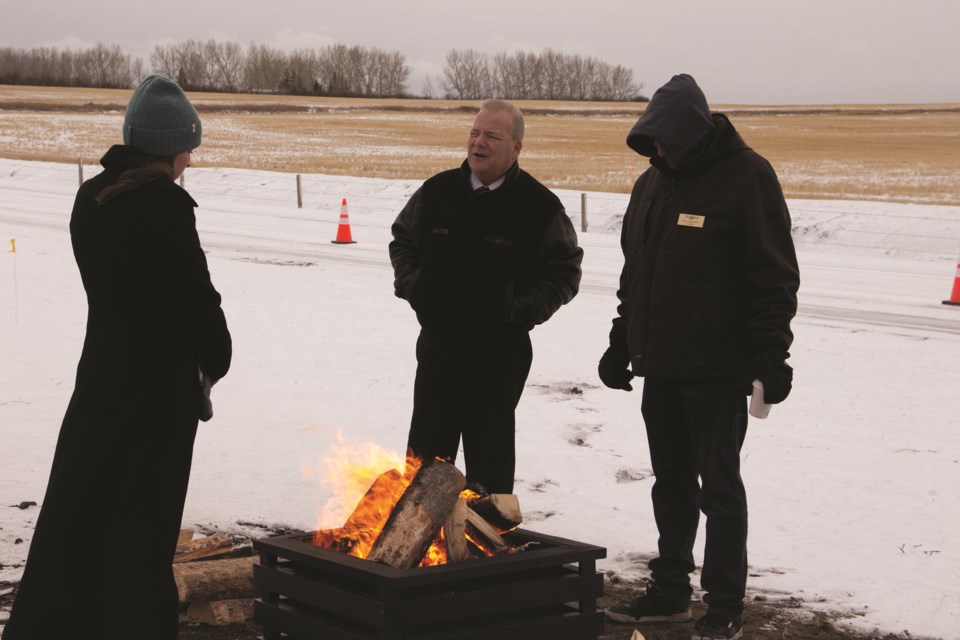 Melcor's lasting legacy
An Alberta-based company, Melcor was founded in 1923 and has built thousands of homes and hundreds of communities across the province. The developer is behind numerous successful communities in Airdrie and has been building in the city for more than 25 years.
"I think we've really developed a unique value proposition where, when people walk through one of our developments, they can sense and feel that they're in a Melcor community," Boucher said. "We have an attention to detail when we're doing our master plans that is executed not only from that conceptual stage, but down to the actual detail design, the architectural controls, and the final product that's on the ground.
"I think that attention to detail is probably why our communities are some of the best selling historically in Airdrie."
In regards to the architectural standards in Cobblestone Creek, homebuyers can expect the thoughtful design that has become typical of a Melcor community, which Boucher said really lends itself to creating an attractive streetscape while protecting the equity of the homes themselves.
"It's not uncommon to see pre-cast concrete porches, a lot of use of Hardie board and smart board, detailing trim around windows and deep, rich colour hues on the exterior of homes in a Melcor community," he added.
Cobblestone Creek residents can rest assured the picturesque neighbourhood will maintain the high standards Melcor demands, thanks to the community's homeowners' association.
According to Boucher, the homeowners' association bylaws will look after architectural standards and fencing, among other responsibilities.
"But it will also provide a community governance structure for advocacy efforts with City Hall or community events, and certainly looking to provide optional enhanced amenities within the community that, perhaps, the City wouldn't cover otherwise," he said.
Melcor is currently in the conceptual stage of one such community amenity, of which Boucher said the developer hopes to release details soon.
"We're envisioning a gathering area for people to come and hang out," he said, adding the space could include access to racquet sports such as tennis or pickleball, along with basketball courts. "We're even looking at multi-seasonal use in this amenity area in terms of providing a place for winter skating and that sort of thing.
"Plans are in the works, but we are working on something special just for the residents in Cobblestone Creek."
Residents with school-aged children will find some fantastic school offerings in nearby Windsong Heights and other adjacent communities in southwest Airdrie, with a public Kindergarten to Grade 9 future school site located within the development.
With everything the community has to offer, Cobblestone Creek is set to be another best-seller for the developer. Melcor is so confident homebuyers will love the peaceful oasis, the company is offering $1,000 off a home in the development for those that sign up to receive its email newsletter before Dec. 31.
"This is really an opportunity to get in at pioneer pricing in a masterplan community that will continue to mature and increase in value over time," Boucher said.
"We acquired the land in the late 2000s and have been planning this community since 2015. To be at this stage where we're launching the community, we're just really excited to be here and look forward to having folks through our showhomes once they're open."
Terms and conditions apply, so visit liveincobblestone.com for more details.