Getting in shape, and consequently, staying in shape, can be a lifelong struggle. Finding the time to exercise in a busy routine can be difficult to accomplish. On top of this, you also need to find the most compatible workout for your lifestyle. Not every workout will fit your needs, whether from space or physical restrictions, or your desired end results.
For many people, simply taking a walk is an achievable and meaningful form of exercise. However, it can be difficult to commit to regularly. By following an online walking challenge, you gain motivation for your workout to keep it fun and engaging.
The Conqueror
The Conqueror offers nearly 50 different walking challenges through a mobile app to help you log your progress in a meaningful and fun way. From short trails under 40 km to one 4,000 km long (and even a customizable length) you can move at your own pace.
Each challenge plots a trail along a virtual map, many of them including a street view that allows you to enjoy the virtual scenery along the way. This makes it possible for you to travel to exotic locations while strolling down your own street. Each route is available for an individual price or can be purchased in packs.
The app connects to a fitness or health app on your phone to help log your progress accurately. As a memento of your achievements, The Conqueror mails you a shiny physical medal for each route you complete, as well as a digital certificate.
Pacer Virtual Challenges
In some ways, Pacer Virtual Challenges works similarly to The Conqueror. They have dozens of routes of varying lengths, many which feature beautiful locations around the globe. Pacer challenges, however, feature an even wider range of locations than The Conqueror.
For animal lovers, there are two genres of routes, available individually or in packs. You could choose to dive into the unknown of ocean animal routes or walk in the footsteps of wild animals. Or, if you're looking for something out of this world, you could take a spacewalk or pursue a quest in a fairy tale.
Whatever pack you choose, you'll have a great way to track your progress and enjoy some amazing sights at your own pace.
World Walking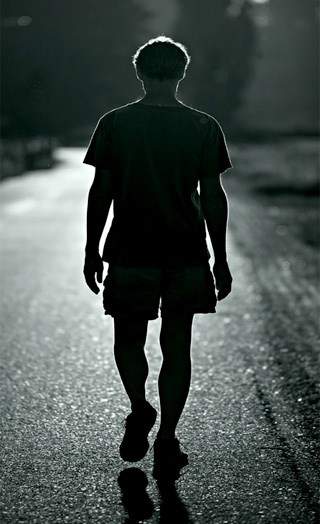 For those looking to stay active but don't have the spare funds for one of the above walking routes, World Walking is the organization for you. With over four hundred free routes from areas around the globe, this app will give you nearly endless hours of motivation for walking.
World Walking tracks your progress through steps, rather than the kilometre measure of other challenges. This creates a fun spin and can make the goals seem more attainable, as each step brings you a little more progress.
Walking is great exercise and can be carried out almost anywhere. Without proper motivation, it can be difficult to continue making the effort, making online walking challenges a wonderful option. With hundreds of worldwide routes, you can track your progress from your phone and see new sights, even while walking down your own street.

This story was made possible by our
Community Partners Program
. Thank you
Airdrie Denture Centre
for helping to expand local news coverage in Alberta.
Learn more
.