Southern Alberta has great destinations for biking. I haven't been an avid biker in the past, as I usually prefer hiking, but the idea of getting on an e-bike this summer is an exciting one.
Biking and E-biking
The great thing about e-bikes is that they make it easier to ride. If regular mountain biking is too hard, then an e-bike might be the right direction. An electric assist bicycle can do everything a mountain bike can do and more. E-bikes can help you up the hills, add a burst of speed, and do a bit of the pedalling too, if you get tired. Let's face it, getting tired is a very likely possibility! Choosing an e-bike for this adventure puts biking back into the realm of possibility, no matter your fitness level or comfort level with bicycles.
Why Bike?
Biking can take you further than hiking or walking alone, so you will get farther, see more and do more. Southern Alberta has a lot of potential for adventure! It's beautiful, full of natural bike trails and amazing scenery. Plan for a full day out and bring water, food and a camera, of course. There is no need for a license for the bikes, but a helmet is expected. It's a good idea to take a bit of time to play around on the bike in the beginning to get used to the throttle and speed going up and down hills. Keep it leisurely, give yourself a lot of time and enjoy the adventure.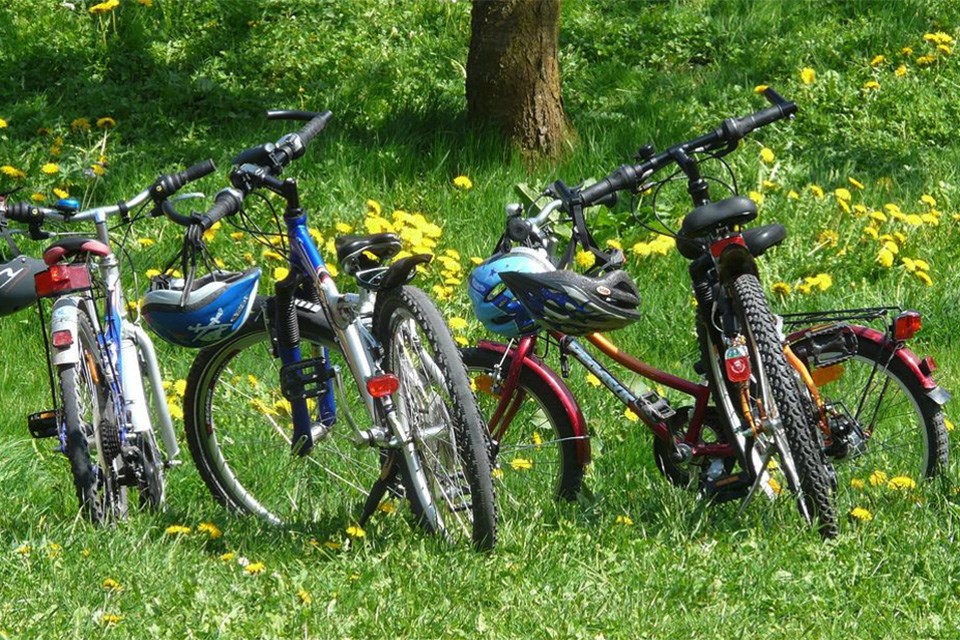 Another caution – remember to respect the regulations of the area. Be sure that the bike is permitted in the places where you want to go. Not all places in the National Parks permit all types of e-bikes on the trails, so check on the regulations before you leave. E-bikes that are permitted can have a speed limit of no more than 32 km per hour, and an electrical output of up to 500 watts, according to Parks Canada regulations.
Where to Go
Here are some good suggestions for cycling trails in Banff and so many other places in Alberta. The Legacy Trail from Banff to Canmore is an easy beginner trail and will let riders get used to the bike. The Bow Valley Parkway is another great adventure for 2022.
It's not necessary to own your own bike or e-bike for the adventure. You can decide if this sport is for you by renting a bike for the day from places near your cycling destination. Pedego Calgary or Rebound Cycle are two options for bike rentals.
The adventure awaits.

This story was made possible by our
Community Partners Program
. Thank you
Airdrie Denture Centre
for helping to expand local news coverage in Alberta.
Learn more
.