With polls now closed and results made official on Oct. 22, Divisions 5 through 7 in Rocky View County (RVC) will add one new and two familiar faces to council for the upcoming term.
With 19 total candidates across the new seven-division layout, five out of seven council chairs will be filled by incumbent candidates for the upcoming term. In Division 6, which saw four total candidates, Sunny Samra claimed the spot, beating out incumbent candidate Jerry Gautreau. First-time candidate Samra won with a total of 969 votes, while Gautreau netted a total of 450.
Rolly Ashdown finished the Division 6 race in second place with 452 votes, while Jeremy Stinson ended up in fourth with 109 votes.
Samra will be one of just two newcomers to council, alongside Don Kochan in Division 2. Although this was his first time running for council, Samra has been a community advocate in the Conrich area for some time.
He said it wasn't until the days after the election was over that he really absorbed that he will now be an RVC councillor.
"I worked hard," he said. "I tried to knock on as many doors as possible in Division 6. The good thing I feel is that people came out and voted. They wanted change, and they wanted it for a reason."
The Division 6 race was bitterly fought between Samra and Gautreau, with the two accusing each other of defacing or removing the other's signs. Their antagonism towards each other dates back to last year, when Samra was one of the main community advocates that spoke out against a development in the Conrich area, which Gautreau voted in favour of. The non-residential development was going to be paid for by Amar Developments, a major contributor to Gautreau's previous campaign.
Samra said having a few new faces in council chambers will hopefully bring important change to RVC.
"We don't need one team against another. That doesn't help the County," he said. "We cannot have a fractured mandate, that doesn't help anyone. As far as change is concerned, people were not being listened to. Residents were not being heard, and that is why people spoke out."
As excitement over his victory starts to simmer, Samra said the challenge now will be to stand up for all of the people who came out and voted.
"They have done their part, now it's time to do my part," he said.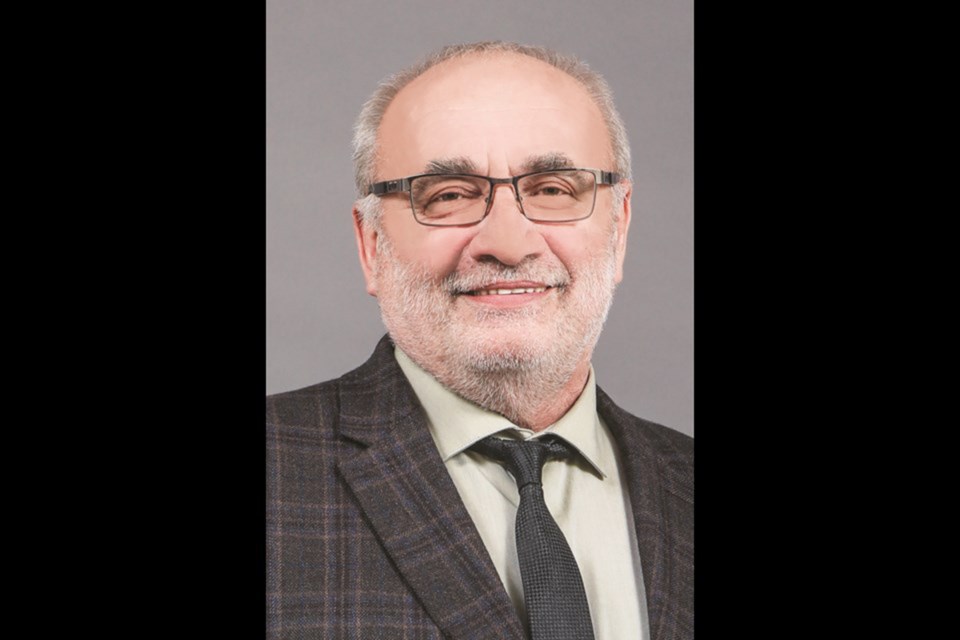 Schule re-elected
In Division 7, Al Schule also secured another term to represent the residents of Langdon, although an impressive showing was put forward by his opponent, first-time candidate Alysha Bates. Schule won the division race by securing 677 total votes, while Bates secured 460.
While Bates didn't get the result she was hoping for, she said the campaign went well.
"I was up against someone with a strong history within Langdon and area," she said. "The experience was pretty amazing, to be honest."
Looking back, Bates is happy with how things turned out, and she may entertain the idea of running again in the future.
"I'm looking forward to seeing what happens in Langdon and throughout RVC over the next four years," she said. "I am wishing Mr. Schule all the best in what he is doing."
Schule will head into RVC for his fifth term as a councillor.
While the new boundary of Division 7 led to some confusion among some residents of Langdon and southeast Rocky View County, Schule said the new boundary did give him the chance to go door-to-door more easily, as his entire campaign could be focused on the hamlet.
"The only thing I found difficult was because of COVID-19, I wasn't sure how much I should be knocking on doors," he said. "Overall, it was a pretty good experience."
With his fifth election victory in the bag, Schule said he feels proud to know Langdon residents still want to see him serve the hamlet and the County.
"I'm very happy to go back," he said. "There are some items I just could not get completed the last term, so I'm looking forward to finishing them off."
Items Schule spoke to include the development of a recreation centre in Langdon, along with the hamlet's new library, and an off-leash park.
"I knocked off quite a few items last term, so I'm hoping I can get the majority of them done," he said.
With Samra in, and Kochan filling the seat of former councillor Kim McKylor, Schule said he looks forward to working with a new group.
"It's definitely different, but I am looking forward to it, to be honest," he said. "The people have spoken, and the councillors who won are the people residents want to see in there. I'm more than willing to work with everyone.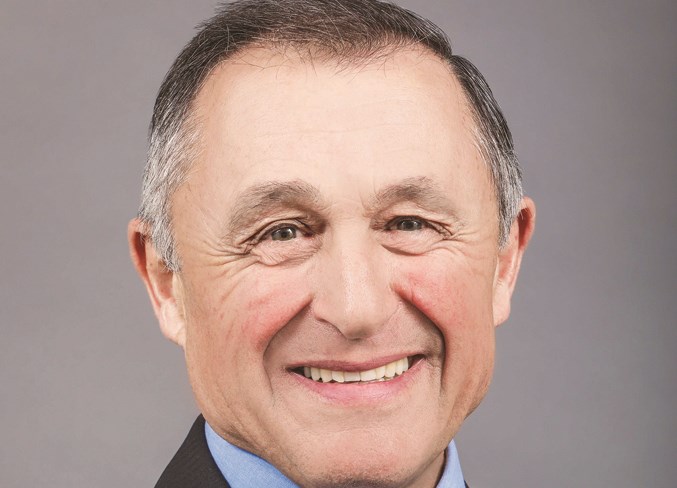 Boehlke back in
With four candidates vying for the seat in Division 5, former reeve Greg Boehlke secured another term on council by amassing 707 votes. The next closest candidate was Mark Jette, who secured 437 votes.
Other candidates in Division 5 included Ted Francois, who earned 389 votes, and John McMurray, who collected 196 votes.
With 17 years of experience as an elected official, Boehlke will continue to serve as RVC council's veteran voice. The newly drawn division will have him represent Balzac, Kathyrn and the northeast corner of the county, including the rural areas surrounding Beiseker, Irricana and Crossfield.
Boehlke could not be reached for comment before press deadline.
Jordan Stricker, AirdrieToday.com
Follow me on Twitter @jaystrickz